Expansions: BASF doubles acrylic dispersions capacity in Malaysia; Clariant and India Glycols tap into green renewables with jv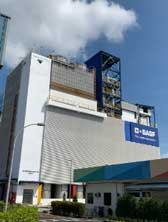 German chemicals firm BASF has started up its new acrylic dispersions production line in Pasir Gudang, Malaysia, doubling its capacity. The facility will produce acrylic dispersions serving the coatings, construction, adhesives, and packaging industries in Asia Pacific.
The new production line complements the existing set-up and allows the production of new dispersions technologies under Acronal EDGE, Acronal PLUS, Joncryl and next generation Acronal ECO product ranges. This new line is equipped with condensate stripping recovery technology that reduces freshwater consumption and wastewater generation.
The production site at Pasir Gudang is situated in the integrated multi-purpose Johor Port Free Trade Zone, thus making it a strategic location for exports to the region. "With proximity to three world-class ports, the expansion will be a key supply point for our customers in Malaysia, Singapore and other ASEAN countries, also in Australia and New Zealand (ANZ). The first commercial quantities will be produced for our customers in March this year," said Peter van der Zwan, Director of ASEAN & ANZ Dispersions & Resins, BASF.
BASF began operating its first acrylics dispersions production line in Malaysia in 2015 at Pasir Gudang.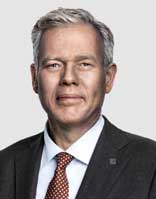 In other news, Swiss chemicals firm Clariant and India Glycols Limited (IGL), which manufactures green technology-based chemicals, have tied up to establish a 51-49% joint venture in renewable ethylene oxide (EO) derivatives.
By combining production and distribution capacity, the joint venture is expected to become a leading supplier of renewable materials to the rapidly growing consumer care market in India and neighbouring countries, while providing Clariant the ability to leverage the EO derivatives globally across the home care, personal care and industrial applications segments of its Industrial and Consumer Specialties business. The partnership is subject to customary regulatory approvals.
Under the terms of the proposed agreement, India Glycols will contribute its renewable Bio-EO Derivative business to the joint venture, which includes a multipurpose production facility including an alkoxylation plant located in Kashipur, Uttarakhand (India). In return, Clariant will contribute its local Industrial and Consumer Specialties business in India, Sri Lanka, Bangladesh and Nepal, held by Clariant India Ltd., as well as a net cash payment to attain a 51% stake and thus majority ownership. Clariant International Ltd. will be the sole Clariant shareholder in the JV.
"This opportunity to partner with India Glycols is an important step in Clariant's journey to strengthen our core portfolio, while adding value with sustainability. It enhances the capacity of our Industrial and Consumer Specialties business in India and beyond, whereas the access to renewable Ethylene Oxide broadens our global offering to customers and this makes Clariant a leader in "green" Ethylene Oxide Derivatives", said Conrad Keijzer, CEO of Clariant.
"The partnership is in line with IGL's strategy to promote value added products through sustainable green chemistry in the domestic market while expanding footprints in global markets. IGL being the largest manufacturer of green EO in the world, which is based on a unique and green production process using bio-ethanol, would continue to leverage its strength in further developing complex and sustainable chemistry to create value for its shareholders", commented U.S. Bhartia, Chairman of India Glycols Limited.
The joint venture will market Clariant's entire range of Industrial and Consumer Specialties products in the previously mentioned countries, while all other global markets shall be served by Clariant. To support production, India Glycols has agreed to a long-term supply agreement for ethylene oxide made from bio-ethanol as well as further utilities. At its inception, the joint venture will have approximately 200 employees.
·
(PRA)
---
Subscribe to Get the Latest Updates from PRA Please click here
©2021 Plastics and Rubber Asia. All rights reserved.

©2020 Plastics and Rubber Asia. All rights reserved.
Home
Terms & Conditions
Privacy Policy
Webmail
Site Map
About Us
SOCIAL MEDIA