Expansions: Baerlocher expands Indian plant for Ca-based stabilisers; Hengyi selects Honeywell tech for Brunei petchem complex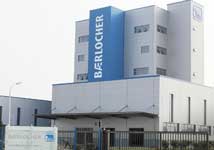 German additives maker Baerlocher is expanding its production site in Dewas in the Indian state of Madhya Pradesh. The new production facility will have a capacity of 30,000 tonnes/year and will exclusively produce Ca-based PVC stabilisers. Early last year, the 4th Plant of the Baerlocher production site in Dewas went on stream, part of an expansion programme for the production site in India. The US$30 million investment was announced in February 2019 with the goal of doubling the production capacity as well as a new technical service and product development laboratory.
The new production facility at Dewas for polymer additives represents an additional manufacturing plant dedicated entirely to producing calcium-based PVC stabilisers. The new facility will be built on the newly acquired 25-acres of land adjacent to its current facility.
In 1999, Baerlocher acquired the National Peroxide production site in Dewas. Over the past two decades the facility transformed from a small local manufacturing unit with a capacity of 4,000 tonnes to three production plants producing over 30,000 tonnes of products. Today, Baerlocher offers a wide range of additives for PVC and CPVC applications, including solid and liquid stabilisers, as well as various intermediates.
At the unveiling of the foundation stone by the Chief Minister of Madhya Pradesh Shivraj Singh Chouhan, he mentioned the good work done by Baerlocher over the years to takeover and transform an old loss making unit into a profitable and modern manufacturing company.
He also stressed the importance of PVC stabilisers in transforming the PVC pipe industry which enable ease of water transportation and prosperity to millions of farmers.
Jayen Modi, Managing Director of Baerlocher India Additives pointed out that the company will now focus on investing only in calcium-based stabiliser capacity whilst continuing to provide choice for convertors with traditional systems to enable their transition towards sustainable calcium-based stabiliser systems for all PVC applications. Modi said: "The PVC industry globally is under varying stages of transition to more sustainable additive solutions. We want to be ready when our customers decide to convert their products away from using traditional stabilisers."
Andy Jones Global Head of the Strategic Business Unit PVC explained: "Today, Baerlocher is at the forefront of supporting the continued growth of PVC all across Asia with a manufacturing footprint consisting of three of the largest factories in the group, providing front line access to key raw materials and security of supply from our established position."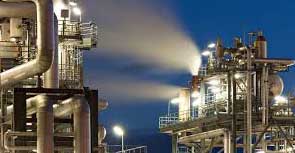 In other news, China's Hengyi Industries will use advanced reforming and aromatics technologies from Honeywell UOP at its integrated petrochemical complex in Pulau Muara Besar, Brunei. The facility will process 200,000 barrels per day.
UOP will provide a range of technology licenses, engineering design, key equipment and catalysts and adsorbents, operator training, and technical services for start-up and continuing operations.
"The increased demand for paraxylene in Asia has led companies to invest in technologies for the conversion of crude oil to petrochemicals on a larger scale," said Bryan Glover, Vice President/General Manager of the UOP Process Technologies business. "Hengyi Industries selected UOP process technology to further expand its aromatics plant and meet the growing demand for paraxylene in the region."
The Brunei complex will include an aromatics block consisting of CCR Platforming technology to convert naphtha into aromatics, a Light Desorbent Parex aromatics complex to recover high-purity paraxylene from mixed xylenes using a more energy-efficient process. The LD Parex complex will produce up to 2.3 million tonnes of high-purity paraxylene, the primary component of many plastic resins, films and fibres.
The complex also will include a UOP naphtha hydrotreating unit, an Olefin Removal Process unit (ORP), Sulfolane technology for aromatics extraction, Isomar technology to convert xylene isomers into more valuable paraxylene, and Tatoray technology to convert toluene and heavier aromatics into mixed xylenes and high-purity benzene to more than double the yield of paraxylene from the naphtha feedstock.
In addition, UOP is providing a second Sulfolane unit for the extraction of pygas, and a VGO Unicracking unit and Diesel Unicrackin unit targeting maximum naphtha production.
When the project is completed, Hengyi Industries will have capacity to produce more 3.8 million tonnes/year of paraxylene.
Honeywell UOP is the world's leading licensor of process technology to produce aromatics. As of 2020, Honeywell licensed more than 121 complexes and more than 500 individual process units for production of aromatics, including more than 380 CCR Platforming process units, 150 Sulfolane units, 100 Isomar units, 77 Tatoray units, and 121 Parex units worldwide.
Hengyi Industries, a subsidiary of Hengyi Petrochemical Ltd., is a joint petrochemical venture between China and Brunei. The company is a major global supplier of polyester resins and petrochemicals.
·
(PRA)
---
Subscribe to Get the Latest Updates from PRA Please click here
©2021 Plastics and Rubber Asia. All rights reserved.

©2020 Plastics and Rubber Asia. All rights reserved.
Home
Terms & Conditions
Privacy Policy
Webmail
Site Map
About Us
SOCIAL MEDIA