M&As: Covestro to sell Dubai systems house; Mitsui to sell nonwovens business in China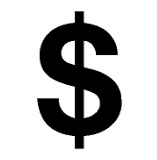 Germany-based materials maker Covestro has signed an agreement on the sale of its 51% share in the joint venture Pearl Covestro Polyurethane Systems FZCO, which operates systems house business in Dubai (United Arab Emirates), to the current co-shareholder Pearl Industries Overseas Ltd. The sale will generate proceeds in the mid-single-digit million euro range.
The divestment is part of Covestro's ongoing portfolio optimisation process and marks a further step in the strategic focusing of the Polyurethanes segment. Subject to regulatory approval, the closing is expected in the first half of 2021.
The joint venture was established under the former name BaySystems Pearl in Dubai (United Arab Emirates) in 2006 and has supplied Polyurethane Foam systems for several projects in the region. The systems house business will continue to operate as Pearl Polyurethane Systems after the transaction is concluded.
Covestro adds it will remain a key supplier of polyurethane raw materials based on the contract signed. Covestro already sold its North American systems house business in 2017. In 2019, the sale of the European systems house business with sites in the Netherlands, Denmark, Spain, and Germany, as well as further businesses in Italy followed.
Meanwhile, in other news, Japanese chemicals firm Mitsui Chemicals is to transfer its 100% ownership of Mitsui Chemicals Nonwovens (Tianjin) Co., Ltd. (MCNT), a Chinese subsidiary for the production and sales of nonwovens, to Foshan Nanhai Beautiful Nonwoven Co., Ltd (BTF).
This share transfer will see the Mitsui Chemicals Group concentrate its resources on two bases in Japan and Thailand. In doing so, it adds that it will look to further bolster its presence in the sanitary nonwovens markets of Japan and the ASEAN region.
BTF is a prominent manufacturer of medical and sanitary nonwovens with production facilities not only in China but also in the US Mitsui Chemicals has had a relationship with BTF for more than 15 years – including through outsourced manufacturing of high-performance medical nonwovens – and continues to see the company as an important partner for cooperation purposes moving forward.
(PRA)
---
Subscribe to Get the Latest Updates from PRA Please click here
©2021 Plastics and Rubber Asia. All rights reserved.

©2020 Plastics and Rubber Asia. All rights reserved.
Home
Terms & Conditions
Privacy Policy
Webmail
Site Map
About Us
SOCIAL MEDIA