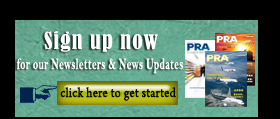 Plant Expansions: BASF to invest US$200 mn in US Kaolin business; Lanxess expands capacity for Macrolex dyes in Germany
In its ongoing commitment to its Kaolin business, Germany-based chemicals firm BASF says it is investing nearly US$200 million over the next ten years to realise further growth potential through sustainable supply, service and innovative solutions for its customers.
The company's long-term investment strategy includes infrastructure and process improvements projects at its Middle Georgia sites in the US, which will further enhance asset reliability while helping to increase operational sustainability and efficiency.
BASF's Kaolin business is one of the largest calcined kaolin producers and a global leader in segments such as paints and coatings, plastics and rubber, as well as thermal paper and catalytic substrates. These segments are integral to growing industries such as automotive and construction.
A platy soft white clay (aluminium silicate) mined and processed in Georgia, kaolin was first discovered in China and has been used in the making of porcelain and fine china for centuries. The name comes from two Chinese characters that mean "high hill" (Kao-Ling).
BASF has Kaolin customer care centres located in the US, Singapore and Finland as well as labs located in Charlotte (NC), Gordon (GA) and Shanghai, China.
Meanwhile in other news, another Germany-headquartered speciality chemical firm Lanxess says it will expand the capacity for Macrolex dyes at its Leverkusen site in Germany. With an investment volume of more than EUR5 million, the current production capacity is to be increased by 25% and will be available from the end of 2018.
"With this capacity expansion, we want to meet the growing global demand for high-quality dyes for the plastics industry," says Philipp Junge, head of Lanxess's Rhein Chemie business unit. "We see a significant increase in demand, especially in Asia."
The expansion is said to represent a significant investment into the Lanxess colourants business, which will also create additional jobs at Chempark Leverkusen.
The soluble, organic dyes of the Macrolex brand are primarily used for the colouration of plastics products such as beverage bottles, electronic devices, car taillights and children's toys. The products are utilised for coloring polystyrene (PS), polycarbonate (PC), acrylonitrile butadiene styrene (ABS), polymethyl methacrylate (PMMA) and polyethylene terephthalate (PET).
The portfolio of the Lanxess Colorant Additives Business comprises a total of 150 products and, in addition to Macrolex products, other colourants for use in a wide range of demanding applications, from liquid crystal displays to colorants in writing instruments. The business line supplies more than 800 customers worldwide.
---
Subscribe to Get the Latest Updates from PRA Please click here
(PRA)
Copyright (c) 2018 www.plasticsandrubberasia.com. All rights reserved.