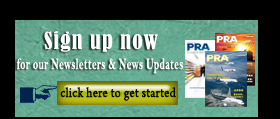 Petronas/Saudi Aramco set up two jvs for Rapid project in Malaysia
Malaysia's state oil/gas company Petronas and Saudi Arabia's national oil company Saudi Aramco have set up two joint ventures for the Refinery and Petrochemical Integrated Development (Rapid) project, developed in the south part of Malaysia.
The jvs will give the parties equal ownership and participation in the operations of the refinery, cracker and selected petrochemical facilities in Rapid, which is part of the Pengerang Integrated Complex (PIC) in the state of Johor.
Meanwhile, Petronas Chemicals Group Bhd (PetChem), a subsidiary of Petronas, says that it has completed the 50% stake sale in PRPC Polymers Sdn Bhd to Aramco Overseas Holding Cooperatief (AOHC), a wholly-owned unit of Saudi Aramco.
"PRPC Polymers will execute two subordinated shareholder's loan agreements for shareholder loans amounting to US$622 million, under which PetChem and Aramco Overseas Co B.V, an affiliate of AOHC, will fund its proportion of 50% of the amount of shareholder loans," PetChem said.
Last year in October, PetChem announced its plans to sell its 50% stake in PRPC Polymers to AOHC for US$900 million.
Following Saudi Aramco's 50% participation in PRPC Polymers, PetChem said it would have positive cash flow and reduce its capital expenditure commitment.
Through the collaboration, Saudi Aramco will supply 50% of the refinery's crude feedstock requirements with the option of increasing to 70%, Petronas said in a statement.
Meanwhile, natural gas, power and other utilities will be supplied by Petronas and its affiliates. The parties will share the rights to offtake the production of the joint ventures on an equal basis.
The refinery, which has a capacity of 300,000 barrels/day of crude, will produce a range of refined petroleum products, including gasoline and diesel, which meet Euro 5 fuel specifications. It will also provide feedstock for the integrated petrochemical complex with a nameplate capacity of 3.3 million tonnes/year.
Petronas also updated that the PIC project is currently 87% completed, with the refinery on track for start-up in the first quarter of 2019.
Saudi Aramco's downstream Senior Vice President Abdulaziz Judaimi said that through the venture, the company wkill also achieve a high degree of integration between refining and petrochemicals, with petrochemicals production will be more than 20% of crude intake.
"It is also in tandem with our downstream growth strategy, where we are investing in a global refining and petrochemicals system of strategically located world-scale manufacturing complexes with participated refining capacity of 8-10 million barrels per day," said Abdulaziz.
The partnership with Petronas will also pave the way for future collaboration between the two companies, he added.
PIC is located on a 6,239-acre site about 400 km south of the capital city of Kuala Lumpur, and forms part of Malaysia's ambitious 22,000-acre Pengerang Integrated Petroleum Complex (PIPC) project to establish new engines of growth to push the nation into a new frontier of technology and economic development in the oil and gas downstream sector.
(PRA)
---
Subscribe to Get the Latest Updates from PRA Please click here
Copyright (c) 2018 www.plasticsandrubberasia.com. All rights reserved.