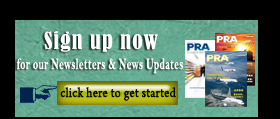 M&As: Polyplastics US merges with Topas; Huhtamaki buys labelling firm in India
Japan's Polyplastics Co., a supplier of engineering thermoplastics, will merge with its US business with affiliate Topas Advanced Polymers's business, effective 1 April. The merger will add Topas cyclic olefin copolymer (COC) resins to Polyplastics USA's existing portfolio of POM (acetal), polybutylene terephthalate (PBT), and polyphenylene sulfide (PPS) engineering polymers. The combined business will be headquartered at Polyplastics USA's existing offices in Farmington Hills, Mich.
Polyplastics has held an ownership stake in Topas Advanced Polymers for over a decade, and the merger is a key milestone in Polyplastics's efforts to build a strong market presence in the Americas.
Polyplastics USA has retained the majority of Topas USA' s personnel to ensure continuity for the growing number of COC customers in the packaging, healthcare, and other industries where polyolefin performance enhancement is needed. For the Topas COC business, the merger will deliver additional resources to support the strong growth of COC markets and applications. American Topas COC sales have more than doubled since parent company Polyplastics, based in Tokyo, acquired the company in 2005.
Upon completion of the merger, Topas USA will no longer exist as a legal entity. The merger will have no effect on Topas's European arm, which will continue to manufacture COC in Oberhausen, Germany, and handle sales for Europe, Middle East, and Africa (EMEA).
In other news, Norway's packaging company Huhtamaki is to acquire the Indian business and related assets of Ajanta Packaging, a privately owned manufacturer of pressure sensitive labels. The acquisition will further strengthen Huhtamaki's labelling business in India by adding new printing technologies into its offering as well as improving its innovation capability. The acquisition is complementary to Huhtamaki's existing labelling product portfolio.
The annual net sales of the business to be acquired are approximately EUR10 million. It employs altogether 170 people and has two manufacturing facilities located in Daman (West India) and Baddi (North India). The debt free purchase price is approximately EUR13 million. The transaction is expected to be closed at the end of April 2018. The business will become part of the Flexible Packaging business segment.
(PRA)
---
Subscribe to Get the Latest Updates from PRA Please click here
Copyright (c) 2018 www.plasticsandrubberasia.com. All rights reserved.