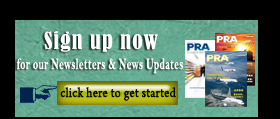 M&As: Indorama to acquire M&G business in Brazil; Toray to acquire Ten Cate's carbon fibre business for EUR930 mn
Thailand-headquartered chemical producer Indorama Ventures Public Company Limited (IVL) is to acquire M&G's PET plant in Brazil. The plant is the largest PET facility in Brazil, with capacity of 550,000 tonnes/year and is strategically located and benefits from virtual integration with a manufacturer of Purified Terephthalic Acid (PTA), a key feedstock to PET.
The transaction is expected to be completed in second quarter 2018, subject to regulatory approvals.
South America is an important emerging market with domestic demand for PET growing at around 5%. Today's per capita consumption of PET is comparatively low at 2.8 kg and has great potential for growth. Brazil also has strong underlying fundamentals, supported by government policies to stimulate economic growth and strengthen the domestic market.
Thus, this acquisition in Brazil is in line with Indorama's strategy to further extend its market position, and expand its global footprint in key markets with high growth potential. This strategic position, Indorama says, allows it to deliver products to key customers in Brazil and elsewhere in a cost-effective and efficient manner. Indorama also says it is well positioned to service its current global client base and M&G's existing customers once this acquisition is complete and the plant is fully operational. It expects immediate incremental revenues and cost synergies, driven by a substantial volume increase and potential value add through backward integration.
In its latest financial disclosure of 20 February 2018, Indorama announced its record EBITDA of US$1 billion for 2017, which was a growth of 30% on a year-on-year basis. Significant improvement in the PET and feedstocks business environment also enabled its net profit to grow by 68% on a year-on-year basis.
Meanwhile, in other news, Japan's Toray Industries has reached an agreement with Netherlands-based baKoninklijke Ten Cate to purchase the entire share of its subsidiary TenCate Advanced Composites, a Dutch carbon fibre composite material manufacturer, for EUR930 million.
Toray says the global carbon fibre business field has been expanding steadily led by the demand for applications such as aircraft as well as environment and energy including windmill blades for wind power generation. In the aircraft industry, demand for medium and small-sized, single aisle aircraft is growing significantly and the development of the next generation aircraft targeting such demand is expected to intensify. It is assumed that the use of thermoplastic prepreg will further increase for medium- and small-sized mass-produced aircraft, as the material enables to bring down costs by improving efficiency of moulding of members.
While Toray already has a large number of transactions in the carbon fibre business for aerospace applications, the company was facing the challenge of further technology development in diverse fields including thermoplastic prepreg in addition to the existing thermoset prepreg and the establishment of a business base to respond to the anticipated expansion in demand in aircraft applications.
Toray says it has, thus, has decided to purchase a prepreg manufacturer with its main manufacturing bases in Europe and the US and has a track record of widely supplying thermoplastic prepreg and high heat resistance thermoset resin materials. Especially, since Ten Cate is a global leading company of carbon fibre intermediate materials using thermoplastic resins.
The acquisition is expected to generate significant synergies by combining the product line-up in which Ten Cate specialises with the broad range of carbon fibre as well as polymer technologies, which are Toray's strengths. Combining the two companies' distribution channels, Toray says it can offer a wider product line-up to the customers and expand its market for small-sized aircraft and expand the business further for industrial use applications including automobiles in the medium to long-term.
The transaction is expected to be completed in the second half of 2018.
---
Subscribe to Get the Latest Updates from PRA Please click here
(PRA)
Copyright (c) 2018 www.plasticsandrubberasia.com. All rights reserved.