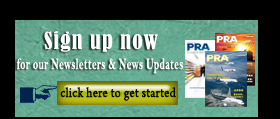 M&As: Constantia Flexibles acquires Indian packaging group; Covestro sells PC sheet business in the US
The world's fourth largest producer of flexible packaging Vienna-headquartered Constantia Flexibles Group is to acquire a majority shareholding in the Indian film-based laminates producer Creative Polypack Ltd. Financial details of the transaction were not disclosed and the transaction is expected to be completed soon, pending regulatory approvals.
Creative Polypack Limited is family-owned and was founded in 1986. It is expected to achieve sales of about EUR75 million in the business year 2017/2018 and currently has about 850 employees at eight production sites in Baddi, Kanpur, Kolkata, Assam and Puducherry, in northern, eastern and southern India.
Creative Polypack is India's fourth largest flexible packaging group, manufacturing film-based flexible packaging for the food and home & personal care (HPC) industries, as well as paper-based soap wrappers. The company serves the leading domestic and international consumer goods companies in India. Creative's senior management will remain in their current roles.
Alexander Baumgartner, Constantia Flexibles CEO: "Through this acquisition, we will become the third largest flexible packaging company in India - the fastest growing packaging market globally, with double-digit growth rates driven by the megatrend urbanization and the expansion of the retail sector. In addition, we gain a stronger footprint in the HPC market, which complements our existing customer portfolio, while we are now able to cover the whole of the Indian subcontinent with our extensive production footprint."
Constantia Flexibles is already a leading supplier of film-based flexible packaging for the Indian market since acquiring Parikh Packaging in 2013, which is based in Ahmedabad, western India. Parikh is investing a double-digit million euro amount in a new greenfield site, which will be home to a polyethylene blown film extruder, high-definition Flexo printing press and laminators that will produce high barrier laminates that can be fully recycled. The extra capacity will come on stream in 2019.
Meanwhile, in other news, Germany-based materials manufacturer Covestro is continuing to optimise its portfolio and as part of this strategy the company intends to sell its global polycarbonate (PC) sheets business.
As a first step, Covestro's PC sheet business located in Sheffield (US), which generated sales of about US$170 million in 2017, has been sold to US-based acrylics sheets manufacturer Plaskolite. The deal will be conducted as an asset deal, which means that as well as the transfer of dedicated intellectual property and fixed assets, employees will join Plaskolite. Operations will continue at the current facility. The companies agreed on a purchase price in the high-double-digit million US dollar range. Closing is expected to be completed in the third quarter of 2018.
"We continuously evaluate and optimize our portfolio to secure future growth and value creation. During that process it became clear that our sheets business will not be a strategic fit to our polycarbonates business in the long term," said Covestro CEO Patrick Thomas. "We therefore decided that it can develop and grow better under a new owner and we are happy to have found a great buyer for our US outlet with Plaskolite."
For its outlets in Europe, the company will soon open a separate bidding process and in due course will announce details regarding its remaining outlets in the Asia Pacific region.
PC sheets are highly durable and free formable sheets that are used in public transportation, roofing systems or signage applications
(PRA)
---
Subscribe to Get the Latest Updates from PRA Please click here
Copyright (c) 2018 www.plasticsandrubberasia.com. All rights reserved.