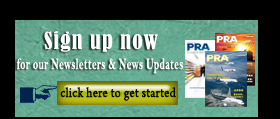 DowDuPont's Liveris to retire; new CEO for Materials Science division (Dow)
The newly merged DowDuPont company says that Andrew N. Liveris will be transitioning out of his role as Executive Chairman, effective 1 April 2018, and then retiring, as the Materials Science Division of the company progresses on its succession process. Liveris will continue as a director of DowDuPont through his previously announced retirement from the company effective 1 July 2018.
The Materials Science Division of DowDuPont will also appoint Jim Fitterling, currently COO for the Materials Science Division of DowDuPont, and President/COO of Dow Chemical, to the role of CEO of the intended Materials Science Company to be called Dow, upon the intended separation of the company.
Additionally, Howard Ungerleider, CFO of DowDuPont, and Vice Chairman/CFO for Dow Chemical Company, will serve as President/CFO of the intended Materials Science Company.
Both Fitterling and Ungerleider will continue to serve in their current roles at DowDuPont until the completion of the division's intended separation, which is expected to occur by the end of first quarter of 2019.
Liveris, current DowDuPont Executive Chairman, said that the company believed that "now is a good time to put in place the succession plans".
He added, "Many of our mega-investments, including in Saudi Arabia and on the US Gulf Coast, have started up; the integration of Dow Corning is complete; and our plans to launch the three new spin companies are almost completed, with the spin of the future Dow set for the end of the first quarter of 2019."
Liveris has been in his position at Dow for the last 15 years.
Fitterling joined Dow in 1984 and served in a variety of Sales, Marketing and Supply Chain positions before being named Commercial Director for Liquid Separations, Dow Pacific in the mid-1990s. He later was named to lead the Liquid Separations business unit and served as President and CEO of FilmTec Corporation, a wholly owned subsidiary of Dow based in the US.
Then, he returned to Asia Pacific where he led the whole of Dow's operations in Thailand and the SCG-Dow Group of joint venture companies, and subsequently was named CEO of The Optimal Group, affiliate of Petroliam Nasional Berhad (PETRONAS), Malaysia's state-owned oil corporation and Dow Chemical.
Fitterling also led the carve out of Dow's styrenics and chlorine businesses, as well as US$6 billion of growth projects on the US Gulf Coast.
---
Subscribe to Get the Latest Updates from PRA Please click here
(PRA)
Copyright (c) 2018 www.plasticsandrubberasia.com. All rights reserved.