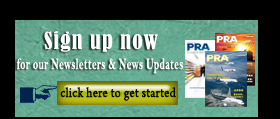 CCL Industries inks deal to bag Treofan Americas
Toronto-based CCL Industries, a world leader in specialty label, security and packaging solutions for global corporations, government institutions, small businesses and consumers has signed an agreement to acquire Mexico-based BOPP (biaxially oriented polypropylene) film Treofan America, and Trespaphan Mexico Holdings GmbH from M&C S.p.A., an Italian public listed company. The purchase price is approximately US$255 million with closing anticipated in the second quarter of 2018 subject to regulatory approvals and customary completion procedures.
The entities to be acquired represent the Treofan Americas business in the US, Latin America and Canada. M&C S.p.A. would continue to control the equivalent European business through Treofan Germany GmbH & Co KG and Treofan Italy S.p.A which form no part of this transaction. The acquired Treofan entities will trade under the Innovia brand name post close with M&C S.p.A. retaining rights to the Treofan name.
---
Subscribe to Get the Latest Updates from PRA Please click here
(PRA)
Copyright (c) 2018 www.plasticsandrubberasia.com. All rights reserved.