Expansions: Repsol to invest EUR105 mn in first UHMWPE plant in Spain; Petronas Chemicals buys furloughed maleic anhydride plant in Malaysia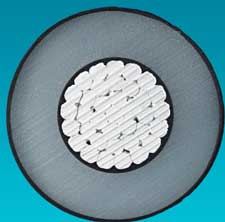 Materials firm Repsol intends to build the new ultra-high molecular weight polyethylene (UHMWPE) plant at its Industrial Site in Puertollano. The plant, scheduled to start up at the end of 2024, will have a manufacturing capacity of up to 15 kilotonnes/year and will use Dutch firm DSM's technology, which will allow Repsol to become a UHMWPE producer with robust and proven technology, it adds.
The UHMWPE, considered a "super polymer", is a highly differentiated material with high tenacity, superior to steel, high impact resistance, and self-lubrication capacity.
The investment of EUR105 million will allow Repsol to place an initial supply range of four grades in the market. These four grades will cover all molecular weights, with an average particle size of 150 microns produced in powder form. This broad range of molecular weights will meet the needs of the main applications such as Li-Ion battery separators, construction profiles, coatings, military and personal defense, and medical applications such as prostheses, implants, or dialysis filters.
Repsol adds it further substantiates its intention to become a UHMWPE producer with robust and proven technology, such as DSM's, strengthened by Repsol's full integration from its ethylene production in its Puertollano industrial site to the commercialisation worldwide of the UHMWPE powder.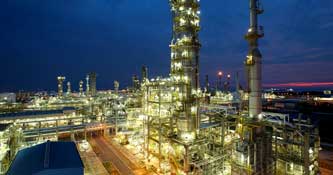 In other news, Malaysia's Petronas Chemicals Group Berhad (PCG) recently signed an agreement with its joint venture company, BASF Petronas Chemicals Sdn Bhd (BPC), to acquire the 113 kilotonnes/year Maleic Anhydride (MAn) plant located in Gebeng, Kuantan.
The MAn plant was previously shut down by BPC following a product portfolio realignment exercise that led to the permanent closure of its Butanediol (BDO) and derivatives plant.
With the acquisition, PCG will repurpose the plant by rejuvenating and upgrading the facility to produce higher quality MAn that is better suited to the food and pharmaceutical industries. PCG is currently performing a detailed assessment, which is expected to be completed in the first quarter of 2023 and subject to final approval, the plant is targeted to be ready by the first half of 2025.
"Our current integrated facility will ensure competitive and secure feedstock supply to the plant. In addition, the proximity of the plant and our identified target markets within the Asia-Pacific and Indian subcontinents will enable us to provide competitive pricing to our customers," said Mohd Yusri Mohamed Yusof, Managing Director/CEO of PCG.
The acquisition will enable PCG to broaden its current product portfolio and strengthen its focus to diversify into derivatives and differentiated chemicals.
With a total combined production capacity of 12.8 million tonnes/year, PCG is involved primarily in manufacturing, marketing and selling a diversified range of chemical products, including olefins, polymers, fertilisers, methanol and other basic chemicals and derivative products.
(PRA)
---
Subscribe to Get the Latest Updates from PRA Please click here
©2022 Plastics and Rubber Asia. All rights reserved.

©2022 Plastics and Rubber Asia. All rights reserved.
Home
Terms & Conditions
Privacy Policy
Webmail
Site Map
About Us
SOCIAL MEDIA