Expansions: Perstorp makes major increase in production of polyols; Perstorp introduces world's first 2-EH partly based on renewables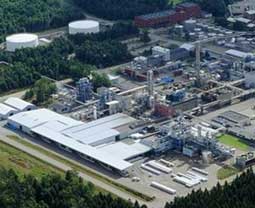 Speciality chemicals firm Perstorp says it is taking a stand by converting a large majority of the polyols produced at its largest production plant in Perstorp, Sweden, to Pro-Environment products. Though it didn't state the capacity, by doing this, Perstorp adds it will enable reduced greenhouse gas emissions for its polyol customers and downstream value chains.
Perstorp says it is continuing its sustainability journey towards becoming finite material neutral and aligning with the Paris Agreement, by converting all base polyols produced at the Perstorp plant – Pentaerythritol (Penta), Neopentyl glycol (Neo) and Trimethylolpropane (TMP) – to Pro-Environment. From 2023, all fossil versions of the base polyols produced at the Perstorp plant will be replaced by Pro-Environment grades (Voxtar, Evyrone & Neeture) with partly renewable or recycled origin, based on a traceable mass-balance concept.
The Pro-Environment products are certified with ISCC PLUS, and are identical to the fossil-based versions, meaning that they are drop-in replacements. The products benefit customers and the value chain by reducing greenhouse gas emissions and by supporting the transition to renewable or recycled materials, in other words supporting the challenge of reaching climate neutrality.
Perstorp introduced the first Pro-Environment polyol already 2010, and in 2017, it announced the long-term ambition to become Finite Material Neutral. Since late 2021, the company has set science-based emission reduction targets aligned with the Paris agreement. The transition to Pro-Environment polyols will significantly reduce Perstorp's usage of finite materials, and will also provide the market with products with a lower carbon footprint, hence contributing towards Perstorp, and its customers, reaching their Scope 3 reduction targets.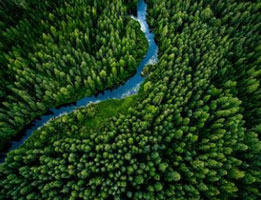 Meanwhile, in related news, Perstorp has introduced 2-Ethylhexanol based on 25% renewable raw material according to a traceable mass balance concept. 2-EH Pro 25 is designed to reduce the carbon footprint throughout the value chain where it is used to support sustainable sourcing of renewable and recycled raw materials. It is the latest addition to Perstorp's rapidly expanding ISCC PLUS-certified portfolio of Pro-Environment products.
The new product grade is said to be the world's first 2-EH partly based on renewable raw materials, reinforcing Perstorp's position as a sustainable solutions provider meeting the growing demand for more sustainable alternatives in various applications, the company says. Perstorp's Pro-Environment Oxo portfolio now includes acids, plasticisers and alcohols.
Based on a mass balance concept applying chemical and physical traceability, Pro-Environment products are chemically identical to their fossil-based counterparts, offering the same quality without trade-off in performance. The difference lies in the origin of the raw materials, being renewable or recycled instead of virgin fossil-based. 2-EH Pro 25 can therefore be considered a drop-in replacement, ready to be used in existing formulations.
2-EH is widely used in the production of plasticisers in flexible vinyl applications, acrylates, lubrication oil additives, and as a main ingredient in cetane enhancers for diesel fuel. With 2-EH Pro 25, there is now a more sustainable alternative available.
All of Perstorp's Pro-Environment products are certified according to the sustainability certification system ISCC Plus (International Sustainability & Carbon Certification). ISCC PLUS provides companies, brand owners, and consumers the assurance that high sustainability requirements are met. Perstorp's Pro-Environment products and mass balance method, as well as greenhouse gas-calculations are ISCC Plus certified.
(PRA)
---
Subscribe to Get the Latest Updates from PRA Please click here
©2022 Plastics and Rubber Asia. All rights reserved.

©2022 Plastics and Rubber Asia. All rights reserved.
Home
Terms & Conditions
Privacy Policy
Webmail
Site Map
About Us
SOCIAL MEDIA