Expansions: LyondellBasell licenses PE tech for Levima's EVA line in China; Ineos to build acetic acid plant on US Gulf coast, not going ahead with UK VAM plant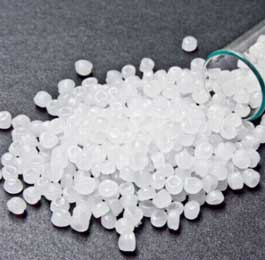 Chemical firm LyondellBasell says that Levima Green (Shandong) Advanced Materials will use LyondellBasell's Lupotech T high-pressure PE technology at a new site.
The Lupotech T process technology will be used for a 200 kilotonnes/year vinyl acetate copolymer (EVA) line. The new line will be located in the Zaozhuang City, Shandong Province, P.R. of China.
"Being able to offer advanced process technology, combined with decades of resin experience, are key enablers which allow LyondellBasell to serve a rapidly growing market fueled by the green energy transition," said Neil Nadalin, Director Global Licensing and Services at LyondellBasell. Nadalin added, "For significant scale production of both EVA and LDPE resins the Lupotech T process remains the benchmark for a cost effective investment for our customers around the world."
Lao Daodan, Vice General Manager of Levima Green (Shandong) Advanced Materials Co., Ltd. stated, "Producing superior grades by using referenced, safe and reliable Lupotech T high pressure process technology is a tremendous benefit when competing in a rapid growing market. Despite global challenges, the teams concluded an accelerated technology implementation schedule designed for achieving the best possible time to market for such a complex project implementation."
Decades of experience in high-pressure application design makes the Lupotech T process the preferred technology for LDPE/EVA plant operators. High conversion rates, demonstrated high plant availability and effective process heat integration are key attributes of the Lupotech T process, designed to ensure this technology's energy efficiency.
More than 14 million kilotonnes of the Lupotech T process for LDPE/EVA production capacity has been licensed by LyondellBasell in over 70 lines around the world.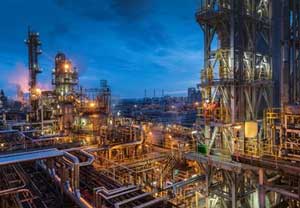 In other news, Ineos Acetyls has started a feasibility study into a world-scale acetic acid plant and derivatives on the US gulf coast and is reviewing several high-quality locations.
David Brooks, CEO Ineos Acetyls said "The gulf coast is a location well known to the Ineos group where we already have a significant presence. With its abundance of competitively priced feedstocks, the area offers a competitive advantage to support the continued global growth and customer demand for acetyl products"
FID is expected before the end of 2023. The project will be underpinned by Ineos proprietary technology and will take advantage of the latest carbon efficient processes, it adds.
As well, as part of the strategic review Ineos says it will not proceed at present with the previously announced VAM plant in the UK given the volatile and uncompetitive energy costs outlook.
The 300,000-tonne/year plant was to have been built at the Saltend Chemicals Park in Hull, UK. VAM is a key raw material in products that include laminated wind screens, toughened glass, adhesives, films, coatings and textiles.
(PRA)
---
Subscribe to Get the Latest Updates from PRA Please click here
©2022 Plastics and Rubber Asia. All rights reserved.

©2022 Plastics and Rubber Asia. All rights reserved.
Home
Terms & Conditions
Privacy Policy
Webmail
Site Map
About Us
SOCIAL MEDIA