M&As: Mutares acquires plastic parts business of Mann+Hummel; Saint-Gobain acquires Canadian siding firm Kaycan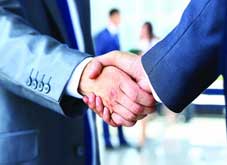 German private equity firm Mutares SE & Co. is to acquire the plastic parts business of Mann+Hummel to strengthen its automotive and mobility segment. The business includes products beyond filtration and separation solutions, including air intake manifolds, high-pressure air lines and fluid reservoirs. In addition, as part of the transaction, the companies have agreed on a manufacturing cooperation, which will contribute to the total revenues of EUR500 million. No financial details were provided.
Headquartered in Ludwigsburg, Germany, Mann+Hummel develops filtration and separation solutions under its two business segments Transportation and Life Sciences & Environment that enable cleaner mobility, cleaner air and cleaner water.
The closing of the transaction will result in the acquisition of Mann+Hummel's entire business beyond filtration and separation solutions, which essentially consists of production facilities in Bad Harzburg, Sonneberg (Germany) and Laval (France) with a total of approximately 1,500 employees.
In addition, it will benefit from synergy effects with LMS and SFC Solutions Group, which together can offer their customers a broad product portfolio of injection moulded components and elastomer parts worldwide.
The international private equity investor focuses on scaling the development potential of medium-sized companies with an established business model and brand. During the transition, Mann+Hummel said it will provide a continuous supply of high-performance plastic part products.
Closing of the transaction is expected to take place by the end of the third quarter of 2022, subject to the satisfaction of customary regulatory approvals and other conditions.
French construction firm Saint-Gobain says it will acquire family-owned manufacturer and distributor of exterior building materials Kaycan for US$928 million (approximately EUR860 million) in cash.
With this acquisition, Saint-Gobain adds it reinforces its worldwide leadership in light and sustainable construction by becoming the top siding player in Canada and enlarging its vinyl offer across the US with complementary solutions including notably aluminium and engineered wood siding solutions, manufactured using a high degree of recycled materials
Closing of the transaction is subject to antitrust approvals and satisfaction of other customary closing conditions; it is expected to close by year-end 2022.
The price represents a multiple (before synergies) of approximately 11.2x Kaycan's 2021-2022 E1 EBITDA of US$83 million and a net acquisition price of approximately US$820 million, i.e. a multiple of approximately 8.0x EBITDA post run-rate synergies of US$30 million and after the planned divestiture of the small US distribution arm of Kaycan (that accounts for c.US$70 million in stand-alone resell of Kaycan products to third parties and c.US$10 million in EBITDA, assumed to be sold at a similar pre-synergy multiple to a third party shortly after the finalisation of the transaction), while keeping the locally well-established Canadian distribution.
This acquisition meets the group's strategies including strengthening its leadership in North America and in Canada (where Saint-Gobain achieved 2021 sales of around CAD$750 million across gypsum, insulation, ceilings and roofing) allowing it to broaden the light and sustainable construction solutions offered for the benefit of its Canadian customers. It will also allow Saint-Gobain to strengthen and expand its channel coverage and partnerships to reach new customers in the light commercial market.
Exterior building materials player Kaycan has US$472 million in revenues – more than half in Canada and the remainder in the US, 12 manufacturing plants (of which nine are in Canada) and employing around 1,300 people.
Saint-Gobain will finance the acquisition through cash on its balance sheet. Significant synergy opportunities are estimated at c. US$30 million by year 3 following the closing of the operation, including cost synergies of c. US$23 million which are expected to be captured through the reduction of SG&A, economies of scale in procurement, and manufacturing and logistics cost optimisation.
(PRA)
---
Subscribe to Get the Latest Updates from PRA Please click here
©2022 Plastics and Rubber Asia. All rights reserved.

©2022 Plastics and Rubber Asia. All rights reserved.
Home
Terms & Conditions
Privacy Policy
Webmail
Site Map
About Us
SOCIAL MEDIA