IPOs: Oman considers IPO of energy firm OQ units; UniteChem to list on Shanghai stock mart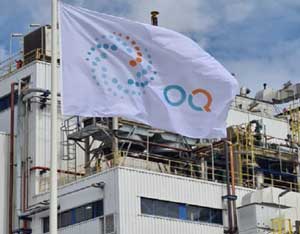 Against the back of recent IPOs in Saudi Arabia (Aramco US$25 billion IPO in 2019) and UAE (Borouge US$2 billion IPO in 2022 ), Oman's wealth fund is looking at an IPO of two units of state-owned energy company OQ SAOC and a manufacturing firm, according to Bloomberg.

OQ is an integrated energy company with oil and gas exploration and production operations, refineries, a retail network, and a large petrochemical business. It was founded by the merger of Oman Oil Co, as well as state-owned Oman Gas Company, refining group Orpic and chemical producer Oxea.
The share sales are part of Oman Investment Authority's plan to exit state assets in a bid to push up the country's coffers and expand its stock exchange, according to its statement on twitter.
The potential Omani IPOs come at a time when the Middle East is enjoying an unprecedented listings boom fuelled by high oil prices, equity inflows and a drive by regional governments to list state-owned assets. IPOs in the region have raised US$13.4 billion in the first five months of the year, already eclipsing the amount raised in any other first half, according to data compiled by Bloomberg.
The news agency also says that Oman hasn't had a major IPO since 2010 when telecom operator Nawras, now known as Ooredoo Oman, raised US$475 million.
Early this year, Muscat Stock Exchange's CEO Haitham Al-Salmi said that Oman is planning to list 35 state-owned companies over the next five years, with one or two oil companies to potentially list this year.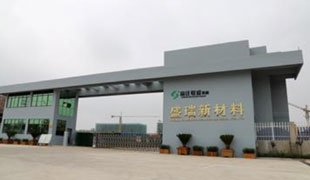 Meanwhile, elsewhere, as part of its commitment to invest in future solutions for its customers, UniteChem Group is currently filing for IPO at the Shanghai Main Stock Exchange and expects to become officially listed around December 2022.
With headquarters in Suqian City, Jiangsu (China), it is the world's leading supplier of light stabilisers for plastics in a broad range of high-end industrial applications.
With a workforce of about 1,650 employees worldwide, UniteChem generates a turnover of approximately EUR300 million and supports its growing customer base through several production plants in China.
With several production plants in China and a strong network of sales, service and warehousing facilities throughout Asia, the Middle East, Europe and the Americas, it produces 80,000 tonnes of Intermediates and 40,000 tonnes of finished product (HALs, UVA and others).
UniteChem adds that one of the important strengths of its solid backward integration, is providing extensive production flexibility, high reliability and maximum quality control.
The group's current 80,000 tonnes capacity for intermediates is being ramped up to more than 300,000 tonnes with an expansion of its existing Suqian (Jiansu) facilities. In addition, three new plants are scheduled to come on-stream in 2022/2024 at Nanchong (Sichuan), Shengjin and Shengrui (both Jiangsu).
These significant investments will also allow UniteChem to integrate further intermediates in its production and support the availability of new additive solutions.
Capacity in finished products will be more than doubled by an increase of 50,000 tonnes to meet growing customer demands for both existing and new products, such as UV absorbers – produced in a novel environmentally friendly process – as well as nucleating agents and other stabilisers.
At its expanding Suqian site, UniteChem is also adopting a new and more sustainable technology for synthesising benzotriazole UV absorbers in a proprietary catalytic hydrogenation reduction process.
After establishing a major warehouse in Antwerp, Belgium, and opening a sales office in Düsseldorf, Germany, the next steps in expanding the European footprint of UniteChem will be to double its workforce and bring its technical support even closer to local customers.
It is also looking at potential further logistic sites in other EU countries, e.g. Italy, to improve the availability of product samples and accelerate the time-to-market of innovative new applications. Apart from building a network of local warehouses, security of supply is backed by shipments from several different key ports in China, including Guangzhou, where UniteChem operates a major warehouse, as well as Shanghai, Qingdao, Tianjin and Lianyunyang.
Hence, in order to secure the funding of major investments especially in capacity and portfolio expansion, it is filing for an IPO at the Shanghai Main Stock Exchange.
(PRA)
---
Subscribe to Get the Latest Updates from PRA Please click here
©2022 Plastics and Rubber Asia. All rights reserved.

©2022 Plastics and Rubber Asia. All rights reserved.
Home
Terms & Conditions
Privacy Policy
Webmail
Site Map
About Us
SOCIAL MEDIA