Expansions: Cargill/Helm to build US$300 mn bio-BDO facility in US; PPG expanding coatings capacity in Europe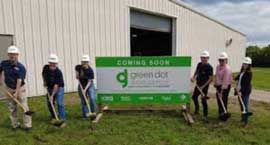 US chemical firm Cargill and German chemical marketing company Helm are entering into a joint venture, Qore, and investing a combined US$300 million to build the first commercial-scale, renewable BDO facility in the US.
Bio-based intermediates give the apparel, automotive, electronics and packaging industries the ability to improve their environmental footprint without sacrificing product performance or altering their existing downstream manufacturing processes.
The Qore joint venture will focus on producing QIRA, the next-generation 1,4-butanediol (BDO). Made biologically through the fermentation of plant-based sugars, QIRA can save up to 93% of greenhouse gas emissions when replacing today's widely used chemical intermediates made from traditional fossil sources. QIRA can be used the same way as its chemical counterpart but with significantly better environmental performance. For example, QIRA can be used for making spandex and other polyester-based chemical fibres as well as biodegradable plastics, polyurethane coatings, sealants and artificial leathers, thereby improving their environmental footprint.
Cargill and HELM plan to build the bio-based intermediate production facility at Cargill's existing biotechnology campus and corn refining operation in Eddyville, Iowa. The plant will be completed and operating in 2024 to meet the demanding specification of product supply chains.
Qore has licensed Genomatica's BDO process technology and is using Cargill's global feedstock supply and fermentation manufacturing expertise to initially produce and distribute an expected 65,000 tonnes/year minimally of its first bio-intermediate, QIRA. Helm adds it will work with brand owners, original equipment manufacturers and their suppliers to incorporate QIRA into their respective products.
"With consumers demanding more sustainable products, brands are not only looking for more innovative, environmentally-friendly solutions but also are needing supplier capabilities and resources that can consistently meet those expectations," said Jill Zullo, Vice President, Biointermediates/Bioindustrial at Cargill. "This new venture combines Cargill's end-to-end supply chain and long-standing, successful product commercialization in several bioindustrial markets with Helm's expertise in effectively bringing unique chemical applications and other creative solutions to life and to the market."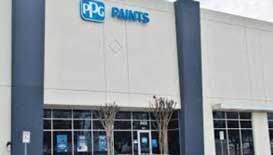 In other news, chemical firm PPGis expanding its coatings manufacturing capacity in Europe for packaging applications. The investments at sites in The Netherlands and Poland will support growing customer demand in the region for the latest generation of coatings for aluminium and steel cans used in packaging for beverage, food and personal care items. Financial details related to the expansions were not disclosed.
The projects include a further expansion of the company's location in Tiel, The Netherlands, which will increase the plant's production capacity for PPG Innovel non-BPA internal coatings for beverage cans by 30%. Expected to be completed in the first quarter of 2022, the project follows a 50% expansion completed at the end of 2020. The Tiel plant also will double its production capacity for PPG iSense external coatings that are used for the exterior of metal cans for beverage and personal care packaging. That project is expected to be completed by the end of 2021.
PPG adds it will also will double capacity at its Cieszyn, Poland, plant to support the growth of the PPG Nutrishield line of non-BPA, internal, food can coatings. The project is expected to be completed by the end of the third quarter of 2021.
"These investments demonstrate our long-term commitment to support our packaging customers across Europe and beyond," said Alessandro Borzino, PPG general manager, packaging coatings, Europe, Middle East and Africa. "They will improve our ability to efficiently supply the innovative coatings solutions that canmakers and brands trust."
These latest investments follow a project completed last year to expand packaging coatings capacity at the company's Bodelshausen, Germany site. That project doubled production capacity for white lacquers that are used on the external surface of personal care and caps and closures packaging. The R&D facility at the site has also been expanded and now represents the company's European R&D packaging centre. Its official inauguration will be later this year.
(PRA)
---
Subscribe to Get the Latest Updates from PRA Please click here
©2021 Plastics and Rubber Asia. All rights reserved.

©2020 Plastics and Rubber Asia. All rights reserved.
Home
Terms & Conditions
Privacy Policy
Webmail
Site Map
About Us
SOCIAL MEDIA