M&As: Henkel invests in UK electronics technology start-up; SK Global Chemical takes stake in Canadian recycling firm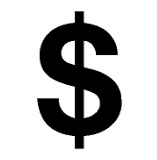 Henkel Adhesive Technologies, a materials supplier for the electronics assembly and semi-conductor packaging industries, says it has strengthened its capabilities for electronics solutions by investing in ioTech, a UK-based start-up with an R&D footprint in Israel. ioTech has developed a disruptive Continuous Laser Assisted Deposition (C.L.A.D.) technology that enables the further miniaturisation of a variety of applications in the electronics industry. With the investment, Henkel aims to drive synergies between its customer demands and its material solutions, laser jetted with ioTech´s disruptive technology. Terms were not disclosed.
"We are scouting for novel and scalable technologies complementing our existing portfolio in adhesives, sealants and functional coatings", explains Paolo Bavaj, Head of Corporate Venturing, Adhesive Technologies. "Electronics is among our core markets where we are supporting our broad customer base to strive with innovative solutions enabling higher performances, new functionalities and improved efficiency. We are convinced that ioTech's technology will perfectly complement our existing materials portfolio, drive the further miniaturization in the industry and provide value to our customers. We also aim, in collaboration with ioTech, to unlock further opportunities for innovative mass-manufacturing applications across Henkel´s large customer base."
Founded in 2016, ioTech has developed an extremely fast, precise and unique non-contact deposition technology for almost any material as an open system. The nozzle-free laser jetting system enables high-resolution printing for up to six different materials at the same time, including polymers, metals, ceramics and bio-based materials. The speed and capacity of the technology allow for mass-manufacturing applications such as semi-conductor packaging and printed circuit boards manufacturing and assembly. Being an additive manufacturing technology, it creates an eco-friendly alternative to many traditional electronic manufacturing methods.
"ioTech is thrilled to get Henkel's vote of confidence", says Hervé Javice, ioTech co-founder & CEO. "Together with Henkel, we have identified multiple applications in electronics manufacturing, where ioTech's system will enable new product developments and add significant value in terms of design flexibility and throughput. We highly appreciate Henkel's active support in introducing our cutting-edge technology successfully to key accounts. We view Henkel's investment in ioTech as a technology and commercial validation of our mission. We look forward to a successful and fruitful collaboration."
In other news, SK Global Chemical is making an investment in Loop Industries, a Canada-based clean technology innovator, to partner in a joint venture with exclusivity to commercialise Loop's sustainable polyethylene terephthalate (PET) plastic and polyester fibre manufacturing technology throughout Asia. The two companies plan to begin construction of a production facility that can annually recycle 84,000 tonnes of waste PET in 2023, then accelerate to process a total of 400,000 tonnes/year of waste PET by building four production facilities in Asia by 2030.
With this investment of US$56.5 million, SK Global Chemical will purchase a total of 4.71 million shares of common stock of Loop Industries, amounting to a 10% stake in the company.
Loop Industries is a Canadian-based NASDAQ-listed company that owns patented depolymerisation technology that recycles waste PET plastics and polyester fibre. Loop Industries intends to begin building PET manufacturing facilities in Canada and Europe in the next year.
Among chemical decomposition technologies, the depolymerisation technology owned by Loop is known as one of the most complex one. Loop's innovative, low-energy depolymerisation technology breaks down low and no-value waste PET that would otherwise be sent to landfills or incinerators. Compared to traditional mechanical recycling that can cause degradation in PET quality, Loop's technology causes no degradation in quality or strength, and can be repeated infinitely. This means the waste PET and polyester fibres can be restored to original raw material state, and recycled 100% with the same quality as new products. It is an eco-friendly technology that presents an important solution to address the global waste plastics issue.
SK Global Chemical stated, "As more and more countries are strengthening their green policies, global companies' demand to eco-friendly products is increasing. The premium plastic recycling market will more quickly expand, centered on high-quality recycled PETs."
(PRA)
---
Subscribe to Get the Latest Updates from PRA Please click here
©2021 Plastics and Rubber Asia. All rights reserved.

©2020 Plastics and Rubber Asia. All rights reserved.
Home
Terms & Conditions
Privacy Policy
Webmail
Site Map
About Us
SOCIAL MEDIA