M&As: Berlin Packaging expands in Canada with Cannasupplies acquisition; Chroma Color buys compatriot wire/cable materials firm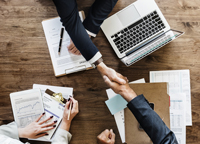 Berlin Packaging, the world's largest hybrid packaging supplier, announced today the acquisition of Cannasupplies, one of Canada's largest suppliers of packaging solutions for the cannabis industry. The transaction expands Berlin Packaging's product offering for cannabis packaging and adds significant expertise in the Canadian cannabis end-market. Terms were not disclosed.
Formerly a division of PharmaSystems Inc., a leading supplier of hospital and pharmacy supplies, Cannasupplies has been at the forefront of cannabis packaging since 2014, with innovative packaging solutions for all categories of cannabis products and a deep understanding of the Canadian regulatory framework.
Cannasupplies will operate as a division of Consolidated Bottle Corporation, the Canadian packaging supplier Berlin Packaging acquired in November 2020. Consolidated Bottle provides packaging solutions across multiple end-markets, including personal care, pharmaceutical, food, beverage, and industrial, in addition to cannabis.
"Acquiring Cannasupplies positions Berlin Packaging to capitalize on the incredible opportunities in this rapidly growing industry, not only in Canada, but across the United States, as more states permit medical and recreational cannabis use," said Bill Hayes, CEO/President of Berlin Packaging. "Cannasupplies shares our entrepreneurial mindset, our drive for constant growth, and our commitment to compliant packaging solutions for our valued customers."
"Partnering with Cannasupplies will help us better serve our customers and will advance our business in the Canadian cannabis market," said Jonathan Rutman, CEO of Consolidated Bottle. "We are uniquely positioned in the Canadian market and this partnership will benefit our customers, our suppliers, and our employees."
"Cannasupplies has experienced meteoric growth, and our partnership with Berlin Packaging and Consolidated Bottle will accelerate this trajectory as we expand our cannabis packaging footprint across North America," said Mark Finkelstein, President of Cannasupplies.
Following the acquisition, the company will be known as Cannasupplies, a division of Consolidated Bottle Corporation. All Cannasupplies employees and locations will be retained.
In other news, US specialty colour and additive concentrate supplier Chroma Color Corporation has acquired Color Resource, a manufacturer of colour concentrates for the telecommunications, fibre, building, electronics, and specialty wire markets. Terms were not disclosed. Color Resource's manufacturing plant is located in Leominster, Massachusetts. This acquisition significantly expands Chroma Color Corporation's current product offerings in the wire and cable marketplace and other key market segments.
Founded in 2009, Color Resource has provided customers stock and custom color concentrates that meet Munsell, NEMA, RAL, and SAE J-1178 specifications for PVC, PE, PP, and EVA resins. These colour concentrates often include additives for UV protection, anti-microbial, flame retardancy, anti-static, or chemical resistance for use in harsh environments.
Chroma Color President, Howard DeMonte, stated, "We are pleased to now offer our current wire and cable customers with new moisture cure options for emerging markets such as low voltage, automotive, and appliance. Additionally, Color Resource's plant in Leominster, Massachusetts, is very close to the Chroma Color's facility. This makes the blending of our companies easier on our team members and seamless for our customers."
"This key acquisition of Color Resource brings other technologies and know-how to Chroma Color, especially for our customers in the wire and cable market," stated Chroma Color CEO, Tom Bolger. "Our entire team is fully prepared and ready to support Color Resource's customers during this time of transition. We are confident that customers will realize immense benefit as a result of Chroma Color's expanded capabilities to support their needs."
Chroma Color's growth strategy includes robust organic and inorganic growth through six acquisitions over three years.
(PRA)
---
Subscribe to Get the Latest Updates from PRA Please click here
©2021 Plastics and Rubber Asia. All rights reserved.

©2020 Plastics and Rubber Asia. All rights reserved.
Home
Terms & Conditions
Privacy Policy
Webmail
Site Map
About Us
SOCIAL MEDIA