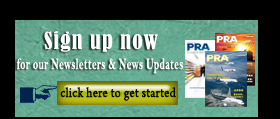 Window profile market to grow at 3.5% a year until 2024
Modern, efficient plastic windows perform important tasks such as automated ventilation, thermoregulation, or burglar control within the context of "smart homes". They reduce heat loss and thus energy consumption of the building – this helps saving resources and money. Therefore, their market share is increasing in most countries, says German research firm Ceresana that has published a study on the global market for plastic windows used in buildings.
The European market for plastic windows currently still accounts for a third of total demand. However, the European share on the world market is likely to decrease further in the upcoming years. The highest growth rates will be registered in Asia-Pacific (5.5% per year) and Middle East & Africa (4.5%) regions. The market development depends to a large extent on the construction industry. While impeding factors increased in Mexico and India, a positive development seems possible in Brazil in 2019. The fact that the construction industry in China grew again in 2017 had significant effects on the market for plastic windows.
Window profiles made of plastic are usually made from PVC. Modern windows have multiple insulating chambers that increase thermal insulation. Product portfolios range from simple two-chamber systems to complex ten-chamber systems. The number of chambers is a major factor in the energy efficiency of the finished window. But also window profiles with integrated insulation core, for example made of hard EPS foam or PUR foam gain market shares. They improve insulation properties without having to increase the number of insulation chambers. The use of energy-efficient construction materials depends to a large extent on national and international support programs. Their volume and implementation can be very different from country to country.
The new study from Ceresana differentiates the demand for plastic windows according to construction segments: On the one hand, new construction and renovation are distinguished, on the other hand, residential construction and non-residential construction. From a global perspective, the residential construction segment continues to be the most dynamic sector.
The ongoing trend of urbanisation in large parts of the world is a crucial factor in this: Creating affordable living space in the cities is a priority of many national development plans. However, the distribution among the construction segments can vary considerably from region to region. On a global basis, the segment renovation accounts for a growth of about 4% per year, which is slightly higher than the growth rates of the new construction segment.
(PRA)
---
Subscribe to Get the Latest Updates from PRA Please click here
Copyright (c) 2018 www.plasticsandrubberasia.com. All rights reserved.