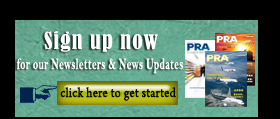 Recycling: East Asia embarks on wastefree game plan
Also, download this story from the electronic issue here
East Asia is generating waste at a rate faster than other regions, warns the World Bank. The region, however, has found a way to bank on its waste management capabilities to surmount its waste problem, says Angelica Buan in this article.
To say that waste pollution is a twin of economic growth is a fallacy; and countries in East Asia are debunking this analogy. While it's true that Asia, home to growing economies, is also home to the world's largest marine litter offenders, according to a 2015 environment report identifying China, Indonesia, the Philippines, Thailand and Vietnam that account for 60% of the total 8 million plastic waste entering the water systems, the region has devised ways to tackling the problem.
Consulting and engineering company Pöyry offers that the increasing amount of waste generated by the growing economies in Asia requires a proper and environmentally safe disposal. The Asian region's current average waste generation is approximately 0.9 kg/capita/day and is set to increase to 1.5 kg/capita/day as economies develop. That being said, waste disposal in this region will be one of the major challenges in the years to come.
Waste management strategies, including the 3Rs – reduce, reuse and recycle; and resource recovery through waste-to-energy (WtE), are some of the common practices to eliminate waste from the environment. The most popular application is municipal solid waste (MSW) processing followed by industrial waste.
Being technology-driven, WtE requires investment, depending on the size, capacity, and output of the facility. Operators who cut corners have to deal with regulations on carbon emissions. According to a report by Million Insights, it costs around US$30 million to US$180 million to construct a standard incineration unit, capable of processing 10,300 tonnes of waste/day.
Despite the cost, the global WtE market is expected to nearly double to US$43 billion in 2024, from US$25 billion in 2015. Driving the market is the growing environmental issues resulting from the staggering accumulation of mismanaged waste. The Asia-Pacific region follows Europe in terms of high market growth over the forecast period on account of increasing population and better living standards.
German consultancy firm, Ecoprog, in its Waste to Energy 2016- 2017 report, noted that there are over 2,200 active WtEs worldwide, having a disposal capacity of around 300 million tonnes/ year of waste.
Between 2011-2015, over 280 thermal treatment plants with a capacity of nearly 80 million tonnes/year were built; and by 2025, it is projected that more than 600 new plants with a capacity of about 170 million tonnes/year will be constructed.
Japan: scores in recycling, energy recovery approach
An architectural eye candy, as far as thousands of visitors to Osaka are concerned, the city's Maishima Plant is gaining popularity as a tourist attraction for its colourful exterior reminiscent of a Disneyland theme park. But behind the chimera of Maishima Plant, which is actually a garbage incineration facility, lies the grim reality of the waste problem that East Asia and the rest of the world are facing.
Built by Japanese industrial and engineering company Hitachi Zosen in 2001, and managed by the environmental city partners of Osaka, Yao, and Mastubara, the 32MW-power capacity Maishima incinerator facility, processes about 900 tonnes/day of MSW into 300,000 tonnes/year of fuel.
The modernisation in Japan comes at a dreary cost to the environment, that is an incremental rise in generated waste. Based on a World Bank (WB) data of worldwide MSW generation, Japan creates 144,466 tonnes/day of MSW, and by 2025, this is projected to increase to 146,982 tonnes/day.
Nonetheless, waste management disposal is addressed through various modalities, including recycling, energy recovery, and the like.
As well, the country's high economic growth lends to its fast urban growth that supports demand for new materials that are convenient, versatile, and durable. Plastics and other materials are popular choices and are manufactured in high volumes.
According to the latest statistics by the Japan Plastics Industry Federation, plastic material production, across all resin types, totalled over 1.8 million tonnes, while plastic products are expected to total 909,352, in 2018.
But due to the non-biodegradability and noncompostability of some plastics, the large amounts of discarded plastics are posing a threat to human and environmental health. According to Japan's Environment Ministry report, History and Current State of Waste Management in Japan, Japan has been backing the construction of waste management facilities across the country. It has in place a national subsidy system to support waste management facilities and landfill sites that are required to meet the defined architectural standards.
Hence, it comes as a surprise that Japan, together with the US, declined to be signatory to the 2018 G7 Ocean Plastics Charter pact with fellow member countries Canada, France, Germany, Italy and the UK. The charter sets specific goals of reducing single-use plastics and improving recycling; with 100% reusable or recoverable plastics by 2030 and recycling 55% of plastic packaging by 2030 and 100% by 2040.
Although the reason has not been disclosed, the country continues to support its waste management initiatives with the implementation of incineration technologies.
China: defeating waste through bans and incineration
China's move to unclog its waste generated domestically had an effect on countries that ship their waste into China for recycling. From January 2018, the country is not accepting shipments of recyclable waste, which includes 24 types of scrap materials.
China has since then rolled out measures to boost its own waste management programme, and local recycling industry.
The country aims to recycle 350 million tonnes/year of waste, including steel, non-ferrous metals, plastic and paper by 2020, according to the State Council of the People's Republic. Likewise, it plans to develop advanced systems for renewable resources and recycle about 23 million tonnes/year of plastic waste by 2020.
Adoption of localised strategies is expected to keep China on track of its targets. In a district of Beijing, China's capital, households are given incentives to sort out their trash, in exchange for points to earn prizes such as toiletries and other small household items. Other areas in Shanghai, Tianjin and Chongquing are also partaking in this sorting incentive programme.
Of China's 246 major cities that generated a total 185 million tonnes of MSW in 2015, Beijing was the largest domestic waste producer, followed by Shanghai and Guangzhou, according to a 2016 report by the Ministry of Environmental Protection.
During the report year, the cities accounted for over 1.91 billion tonnes of solid waste from industrial production; of which, more than half was recovered through recycling and other recovery platforms, says the ministry.
The country currently accounts for more than 520,000 tonnes/day of MSW and is forecast to generate over nearly 1.4 million tonnes/day of MSW by 2025, as its urban population rises to 822 million from the current 512 million, according to WB.
Meanwhile, the Chinese government is looking to incineration as an effective means of thwarting waste from piling up. By 2020, it expects to burn 40% of its waste.
As a matter of fact, the country is building what it claims will be the world's largest WtE facility in Shenzhen, designed by Danish architects Schmidt Hammer Lassen and Gottlieb Paludan (Dubai is also building a 185-MW/day WtE facility, which is assumed to become the world's largest by the time it is completed in 2020).
In 2013, China awarded the contract to Babcock & Wilcox Vølund, a Denmark-based subsidiary of US headquartered Babcock & Wilcox Enterprises,to supply the 168-MW plant with equipment, including a DynaGrate combustion grate system, hydraulics, burners and other boiler components. The gargantuan facility, which is scheduled to begin commercial operation in mid-2019, will burn 80,000 tonnes of waste/year.
Taiwan: making a case in recycling and burning waste
Over in Taiwan, which has an ultimate objective of reaching zero landfilling and total recycling, MSW recycling has increased significantly.
According to a paper published in 2017 in the MDPI Sustainability journal, from 1998–2016, MSW recycling increased from 111,753 tonnes to 3 million tonnes. Its findings also denoted that Taiwan generated nearly 7.5 million tonnes of MSW in 2016; nearly half of the volume was disposed of, and more than half of the total waste was recycled to produce secondary materials.
On the other hand, incineration is also adopted as a means to get rid of the waste generated. The country's capital Taipei has three municipal waste incinerators in Neihu, Muzha and Beitou, and one sanitary landfill in Shanzhuku, citing Taiwan's Department of Environmental Protection. It also says that the rate of proper garbage disposal has reached 100%, and the waste incineration rate is now 99.23%.
Other measures that are nationally implemented and found to be effective include kitchen waste recycling, Trash Per-bag Fee Collection policy, which has reduced the amount of garbage by nearly 67%, and the resource-recycling rate by nearly 48%.
Recently, Hong Kong-based Suez NWS, a joint venture between Suez and NWS Holdings Ltd; and Australian recycling company Cleanaway, acquired the Dafa hazardous waste treatment facility in Kaohsiung, located in southwestern Taiwan.
The NT$1.3 billion acquisition will be operated by Cleanway Suez, a new joint venture of the partner companies, and Taiwanese engineering and construction firm RSEA. Suez NWS already operates the WtE plant in Renwu district and the Chengcing Lake water treatment plant.
Built in 2004, the Dafa hazardous waste treatment plant in Kaohsiung has a designed capacity of 29,200 tonnes/year. It provides incineration services and combined physical and chemical treatment for various streams of hazardous waste.
Cleanaway Suez says it will upgrade the plant's treatment facilities and build an extension to maximise its performance and treatment capacity. It will also build an advanced facility to treat the contaminated liquids produced by waste treatment for recycling as process water. This contract will optimise the environmental and economic performance of the plant, while complying with the most stringent regulatory standards, says Cleanaway Suez.
South Korea: charges forward in curbing plastics use and converting landfills
South Korea, coming to terms with the blow of China's waste ban, is intensifying its recycling efforts amid the rising amount of waste forecast by WB to cross 580,000 in 2025 from the current 480,000 tonnes.
Commercial retailers have since reduced their use of plastic bags with materials that are degradable and compostable like paper cups and reusable containers instead been offered as packaging.
In a latest plastic ban effort, since May this year, Seoul has started eradicating disposable plastic bags. Projecting to rid of about 300,000 of plastic bags used as covers for wet umbrellas that are given free by retailers, the Seoul Metropolitan government is restricting plastic bags from stores with floor sizes larger than 33 sq m, including pharmacies and convenience stores. Violators are fined of up to US$280.
The capital city is also converting some of its landfill sites into renewable energy power plants.
In 2017, the Ministry of Environment and the Sudokwon Landfill Site Management Corporation (SLC) disclosed plans to build solar energy power plants on landfill sites. Alongside existing biomass and landfill gas power plants, the planned power plants are expected to extend the city's renewable energy source. SLC's 250MW solar energy power plant will be built on two landfill sites, due to be completed in three phases by 2021, and will produce electricity for 80,000 households. The company has also planned to more than triple the generation of WtE from 23% to 86% by 2021.
In light of the nation's drive against trash, waste management systems firms are taking the cue for opportunities.
Sweden-headquartered environmental technology and vacuum waste collection specialist Envac has been commissioned by Bang Bae 13 Reconstruction Association for its flagship South Korean regeneration programme to collect the waste of a library, kindergarten, care home, neighbourhood facilities and 2,296 mixed use apartments over a 32-acre site when it goes live in 2022.
Bang Bae 13 will see over 9 km of Envac pipework located underground and within the walls of multi-storey buildings that will transport waste using airflow from 88 waste inlets situated across the site.
Upon completion, Envac will transport 1.5 tonnes/day of general waste and 2 tonnes/day of food waste from the waste inlets to a single collection station located on the periphery of the development. This will result in one single waste collection when each large container is fill, which further reduces the presence of waste collection vehicles moving around the site. Work on installing the system is expected to begin in the first half of 2019.
Thus, as South Korea continues to squash its waste nemesis, its East Asian neighbours are making bold moves to achieve a zero-waste goal.
(PRA)
---
Subscribe to Get the Latest Updates from PRA Please click here
Copyright (c) 2018 www.plasticsandrubberasia.com. All rights reserved.