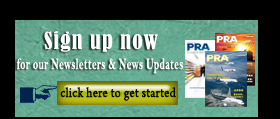 Plant set-ups: Teijin breaks ground for carbon fibre plant in US; AkzoNobel's largest powder coatings plant opens in China
Japan's Teijin Limited recently celebrated the groundbreaking of a new carbon-fibre production facility of its wholly owned subsidiary Teijin Carbon Fibers, Inc. (TCF) in Greenwood, South Carolina.
"We look forward to this new chapter of Teijin's expansion in the US," said Yukito Miyajima, President of TCF. "We are strengthening its global upstream-to-downstream carbon fiber business. In particular, we have been leveraging research and development to expand carbon fibre business in the aircraft and automotive fields." "Throughout this process, we looked at multiple locations, but ultimately, with the support of Greenwood local and state government officials, we chose Greenwood as the ideal location for our new US carbon fibre facility."
The TCF facility is expected to create some 220 jobs with US$600 million worth of investment around 2030. This is the largest initial capital investment that a company has ever created in Greenwood.
Teijin has some 170 companies and around 19,000 employees spread out over 20 countries worldwide. It posted consolidated sales of US$7.6 billion and total assets of US$9 billion in the fiscal year ending March 31, 2018.
In other news, production has started at Netherlands-headquartered chemicals firm AkzoNobel's new powder coatings plant in Changzhou, China. The facility - one of the largest of its kind in the world - is located at an existing site and will help to further strengthen the company's global leadership position in the powder coatings market.
The result of nearly EUR40 million of investment, the Changzhou plant will supply an extensive range of Interpon and Resicoat products to meet growing demand for more sustainable coatings solutions. Key markets include the automotive, architectural and general industrial sectors.
AkzoNobel supplies powder coatings to more than 30,000 customers worldwide, covering several market segments. The Changzhou facility will produce almost the complete range, serving customers in the entire Eastern region of the country with products for domestic appliances, architecture, automotive, furniture, IT, functional and general industrial applications. It will also supply automotive customers nationwide.
Reflecting the sustainable nature of the powder coatings it produces, the new Changzhou plant itself is a living demonstration of AkzoNobel's strong commitment to sustainability, it says. In addition to supplying only VOC and solvent-free products, the plant also uses advanced technology such as a vacuum drum waste water recycling system. This helps to achieve full recycling of waste water and zero waste water emissions.
Meanwhile, the strategic position of the site enables it to collaborate with one of AkzoNobel's largest technology centres - based in Songjiang, Shanghai - which carries out research on formulas and solutions customized for local needs.
(PRA)
---
Subscribe to Get the Latest Updates from PRA Please click here
Copyright (c) 2018 www.plasticsandrubberasia.com. All rights reserved.