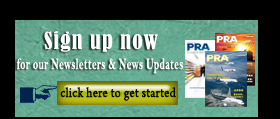 Plant Set-ups: SRF to invest in BOPET film in Hungary; PolyMirae to expand PP capacity by 400,000 tonnes/year in South Korea
Plant Set-ups: SRF to invest in BOPET film in Hungary; PolyMirae to expand PP capacity by 400,000 tonnes/year in South Korea
Indian conglomerate SRF is investing around EUR60 million for a new BOPET film facility it plans to build in the Hungarian city of Jászfényszaru, located 50 km east of Budapest. The plant will have a BOPET (biaxially-oriented polyethylene terephthalate) film production line with a width of 10.4 m and a capacity of 40,000 tonnes/year.
Once production begins at the end of 2019, SRF's plants will have a combined capacity of 220,000 tones/year of BOPP (biaxially oriented polypropylene) and BOPET films.
In the financial year ending 31 March 2018, SRF generated sales of EUR720 million, up 16%. The Packaging Films segment is the largest growth driver and also the most profitable division by far, outperforming its other business areas, such as Technical Textiles and Chemicals & Polymers. In the fourth quarter of financial year 2017-2018 alone, revenues at Packaging Films climbed by 39% and the operating result increased by 94%. In the final quarter, SRF's sales rose 22% and EBIT jumped 38%.
As a result of its investment in Hungary, the Indian company says it will become one of the biggest BOPET and BOPP foil producers in the world.
Established in 1970, SRF Limited is a chemical based multi-business Indian conglomerate engaged in several sectors, such as the production of industrial and special intermediate chemicals. The product range of the company includes technical textiles, fluorochemicals, specialty chemicals, packaging films as well as engineering plastics. Employing almost 6,300 people in 15 manufacturing units in two continents, it exports its products to more than 75 countries of the world.
Meanwhile in other news, PolyMirae, a joint venture 50% owned by LyondellBasell, one of the largest plastics, chemicals and refining companies in the world, and 50% owned by Daelim, a construction and petrochemical company in South Korea, is setting up a joint venture with SK Advanced in South Korea. The joint venture intends to build a new 400,000-tonne/year PP plant to serve customers in Asia. The plant will be located in the south eastern port city of Ulsan and is dependent on regulatory filings and permitting reviews.
Construction on the project will begin in January 2019 and operations at the plant will begin in the first half of 2021.
"Through direct investment or through a joint venture such as PolyMirae, we continue to build production capacity to serve rapidly growing end markets in Asia," said James Seward, Vice President of Joint Ventures and International Marketing at LyondellBasell. "With the addition of this joint venture's capacity, PolyMirae will ensure that automotive manufacturers in South Koreavand throughout Asia will continue to be able to locally source the polypropylene they need to advance the next generation of fuel efficient vehicles, and that LyondellBasell will gain access to additional export volumes to ensure our global production footprint will continue to grow alongside our customer base."
The new polypropylene plant will be one of the largest of its kind in Asia and will utilise LyondellBasell's Spheripol technology. PP manufactured at the joint venture will be sold to customers in South Korea and exported throughout Asia for use in automotive components, injection moulding, blow moulding and packaging film. Some of the PP will also be sold to compounding companies in South Korea and the broader region.
(PRA)
---
Subscribe to Get the Latest Updates from PRA Please click here
Copyright (c) 2018 www.plasticsandrubberasia.com. All rights reserved.