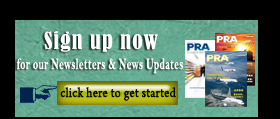 Plant Openings: BASF's centre for additives in Kaisten; DuPont's Industrial Biosciences' hq in Delaware
German chemical firm BASF has inaugurated its new EMEA (Europe, Middle East and Africa) Application centre for Plastic Additives in Kaisten, Switzerland. The new facility, located in the existing BASF production site, includes a compounding extruder, stretch film and tape lines as well as an injection moulding unit capable of simulating the polymer production and processing technology. The facility can combine intelligent process automation and expertise that will increase the quality of plastics produced.
The new application centre serves as the regional technical support base for customers for applications such as polymer production, master batch and leading players in the converting industry but is also the global competency centre for the automotive as well as the film and tape industry. The facility is equipped with specialised equipment that can simulate commercial production processes. The test laboratory can evaluate processing stabilisation, light stabilisation, long term stabilisation or effect performance of additives.
The existing BASF site located in Kaisten is known for the production of plastic additives such as antioxidants which are added to plastics and lubricating oils to protect against ageing. The site already houses a development lab for the form giving of additives and with the new investment, the site is now the European competence centre for Plastic Additives in addition to the regional technical centres in Pontecchio Marconi, Italy, and Ludwigshafen, Germany.
Meanwhile, DuPont Industrial Biosciences (IB) has officially opened the doors of its renovated global business headquarters in Wilmington, Delaware. The revitalisation of what is known as Building E353 is part of a more than US$200 million investment in DuPont's Experimental Station campus, which began in 2016 and encompasses about 50 buildings, with over 2 million sq ft of space.
This new centre of technological innovation is the breeding ground for numerous technologies over the decades from nylon to DuPont Kevlar to Lycra to IB's own renewably sourced fibre material Sorona.
The researchers, business teams and labs at the new E353 facility will foster the next wave of progress in industrial biosciences that results in better and more sustainable products and processes for customers across the globe, says the US firm.
The company says the E353 refurbishment focused on modernisation, consolidation and advanced capabilities, including:
Advanced, high-throughput instrumentation, state-of-the-art bioinformatics and genomics capabilities to accelerate discovery and applications research.
Cutting-edge genome editing capabilities using CRISPR (Clustered Regularly Interspaced Short Palindromic Repeats) to accelerate microbial production host development.
Microbiological labs to evaluate tailored animal health solutions and to conduct microbiome science for probiotics product development.
Highly leveraged fermentation labs to advance "cell factory" end-to-end development and commercialisation.
Leading-edge chemistry and bioprocess science and engineering capabilities to establish high-performance biomaterials platforms.
DuPont Industrial Biosciences, A DowDuPont Specialty Products Division business, works with customers across a wide range of industries to make products and industrial processes more efficient and sustainable in the agriculture, biotechnology, chemistry and material science sectors.
(PRA)
---
Subscribe to Get the Latest Updates from PRA Please click here
Copyright (c) 2018 www.plasticsandrubberasia.com. All rights reserved.