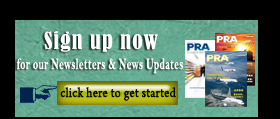 Plant Investments: Elix invests EUR4 mn in ABS facility; DuPont invests US$400 mn to expand non-woven materials capacity
Thermoplastics manufacturer Elix Polymers, located in Tarragona's Polígono Sur industrial complex, is investing EUR4 million to optimise its ABS powder production facilities.
The company expects to begin executing this new project in 2018, which it will continue to develop and consolidate throughout this year and 2019.
ABS powder is used as an intermediate product for producing ABS compounds and as an impact modifier in other thermoplastic compounds. With this new investment plan, Elix Polymers says it will have access to this intermediate product for its own production of ABS and ABS compounds, and the company shores up its position in the European market as a supplier of ABS powder.
This investment is framed within the company's Strategic Plan, which after several years of growth will consolidate Elix Polymers as a benchmark manufacturer of ABS and ABS compounds in more highly specialised applications and segments as well as to access to new market niches and specialities in the NAFTA region and Asia.
Elix says this investment project will provide it with the best technology in the market. To implement and develop the project, the company is collaborating with the top suppliers of the selected equipment. It will also incorporate equipment that will allow the integration of industry 4.0 in facilities operations.
Over the last two years and following its Strategic Growth Plan, the Spanish firm says it has made considerable investments in its facilities and its IT and management systems for the purpose of expanding, positioning itself in the market, and differentiating itself from its competitors by offering a service based on the key factors of flexibility, proximity to customers, proactiveness, global perspective, and custom service solutions.
Meanwhile, in other news, DuPont Safety & Construction, a business unit of DowDuPont Specialty Products Division, plans to invest more than US$400 million to expand capacity for the manufacture of Tyvek nonwoven materials at its facility in Luxembourg. The production expansion, which will add a new building and third operating line at the site, is scheduled to start up in 2021.
According to industry estimates, the global segments for potential Tyvek use total several billion dollars.
A world leader in nonwoven technology, in 2017 DuPont celebrated the 50th anniversary of DuPont Tyvek, a nonwoven material made of 100% high-density polyethylene that has enabled new dimensions of protection, security and safety in a wide variety of industries and applications. Core segments include building envelope solutions, protective garments (200 million/year Tyvek garments are in use), medical packaging and for graphics and protective packaging, including cargo covers for pharmaceuticals and perishables, and as a substrate for envelopes, tags, labels, banners, wristbands, maps and artwork.
DuPont says that, along with its customers, it continues to develop new Tyvek products and applications to meet evolving marketplace needs. Designers of consumer products for lighting and fashion accessories and apparel are increasingly demanding Tyvek for their products because of its lightweight durability and texture.
(PRA)
---
Subscribe to Get the Latest Updates from PRA Please click here
Copyright (c) 2018 www.plasticsandrubberasia.com. All rights reserved.