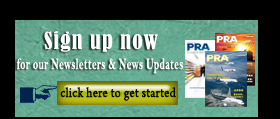 Plant Expansions: SCG/Dow Chemical jv to expand ethylene capacity; Shandong Wonfull Petrochemical to produce propylene in China
Thai conglomerate Siam Cement Group (SCG)'s joint venture with US-based Dow Chemical, Map Ta Phut Olefins Company (MOC), is debottlenecking the plant with an investment of US$470 million, to enable more feedstock flexibility, it says. SCG owns 67% of MOC and Dow the remaining 33%.
MOC's olefins production capacity will be boosted by 350,000 tonnes/year, 85-90% of which is ethylene. This debottlenecking project will be done in parallel with MOC's daily operations, and is expected to be completed in the second quarter of 2021. Following the completion of this project, MOC's olefins capacity will reach a total of 2 million tonnes from the current 1.7 million tonnes (900,000 tonnes of ethylene, and 800,000 tonnes of propylene).
Located in the city of Map Ta Phut, in the eastern province of Rayong, MOC is a world scale upstream cracker that is fully integrated downstream, and began commercial operations in April 2010.
The project will enable MOC for more feedstock flexibility and allow opportunity to tap into competitive propane to be used as feedstock.
In other news, China's Shandong Wonfull Petrochemical Co., Ltd. will use US firm Honeywell UOP's C3 Oleflex propane dehydrogenation technology to produce 250,000 tonnes/year of polymer-grade propylene at its facility in the Huantai Economic Development Zone in China's Shandong Province.
Honeywell will provide licensing, the process design package, proprietary and non-proprietary equipment, on-site operator training, technical services for start-up and continuing operation, and catalysts and adsorbents for the project. This is the 34th award in China for Honeywell's Oleflex technology.
Honeywell says its UOP's C3 Oleflex technology uses catalytic dehydrogenation to convert propane to propylene and is designed to have a lower cash cost of production and higher return on investment among competing technologies. Its low energy consumption, low emissions and fully recyclable, platinum-alumina-based catalyst system minimises its impact on the environment, it adds. The independent reaction and regeneration sections enable steady-state operations, improved operating flexibility, and a high on-stream factor and reliability.
Including this project, Honeywell UOP's Oleflex technology has been selected for 52 out of 64 propane and isobutane dehydrogenation projects globally since 2011. Global production capacity of propylene from Oleflex technology now stands at approximately 6.8 million tonnes/year.
Shandong Wonfull manufactures and distributes gasoline, diesel, liquefied gas, petroleum coke, sulphur, propylene, and other petrochemicals. Located in Guoli Town, Zibo City, it also conducts heating, logistics, international trade, and retail terminal businesses.
(PRA)
---
Subscribe to Get the Latest Updates from PRA Please click here
Copyright (c) 2018 www.plasticsandrubberasia.com. All rights reserved.