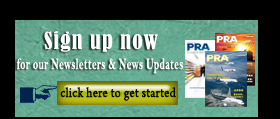 Plant Expansions: Ineos to construct ethylene oxide plant in US; Arkema increases PA powder capacities in France
Ineos Oxide says, following a detailed study, it is moving forward with the next stage of its project to construct an Ethylene Oxide (EO) and Ethylene Oxide Derivatives (EOD) facility on the US Gulf Coast. It is planned that the asset will be operational in 2022.
Ineos is planning a plant that is initially capable of producing around 270 kilotonnes/year of EO, with ethoxylate derivative capacity on-site. In addition to supply by rail, the project will allow third-parties to co-locate on site and consume EO by pipeline, as required. This, it says, is a similar approach to its asset based in Antwerp, Belgium.
Frederick Rulander, COO Ineos Oxide North America, said, "This exciting project for Ineos is an important part of our expansion plans in the US. It allows us to address a fast growing EO merchant market as well as our own requirements. The project builds on our experience in Europe as the largest EO and Ethoxylate producer."
Ineos is considering several sites on the US Gulf Coast and are well advanced in evaluating competing EO technologies.
Confirmation of the investment location and technology partner are expected later this year.
Meanwhile, in other news, to support the strong worldwide demand in ultra-high performing powders for industrial applications, in particular in the coatings, composite and 3D printing markets, French chemicals firm Arkema is to expand its global production capacity at its Mont site (France) by more than 50%. This investment of around EUR20 million will come on stream in the second half of 2019.
These powders are marketed under the brand name Orgasol and are specialty polyamides powders are known for their tightly controlled particle size distribution and their toughness. They are often specified as ultra-high performing formulation additives, notably for coatings and advanced composite materials, as well as in the 3D printing, says Arkema.
This project will support the steady customer growth in these industrial applications.
Having also announced substantial investments in Asia for its Rilsan polyamide 11 and Rilsamid polyamide 12 product lines, this latest expansion announcement for Arkema's specialty polyamides demonstrates its commitment to its global customer base, it says.
(PRA)
---
Subscribe to Get the Latest Updates from PRA Please click here
Copyright (c) 2018 www.plasticsandrubberasia.com. All rights reserved.