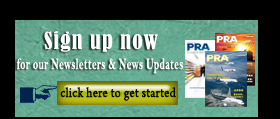 Indorama/Dhunseri to restart PET project in Egypt
Thailand-headquartered petrochemicals firm Indorama Ventures Public Co Ltd (IVL) and India's Dhunseri Petrochem have teamed up to acquire and restart a 540,000-tonne/year PET facility in Egypt. A 50:50 joint venture has been formed between IVL indirect subsidiary, Indorama Netherlands, and Dhunseri for the purchase of the PET plant of Egyptian Polyester Company SAE (EIPET), located in Ain Sokhna free trade zone, North West of the Gulf of Suez in Egypt. Financial details were not disclosed.
Restart activities for manufacturing of PET have commenced and the key raw material PTA will be shipped from IVL Portugal soon after the Portugal PTA production is restarted in early July 2018, according to IVL.
The acquisition will increase IVL's existing global PET capacity by 10%, as well as help Egypt generate US$300 million of positive trade balance as imported resin is phased out and net exports of resin and packaging commence.
EIPET is expected to be one of the largest project in EMEA. IVL is one of a few integrated producers of PTA and PET in Europe-Middle East-Africa (EMEA) spanning Lithuania in the North East and Nigeria in West Africa. IVL is also the largest producer in Turkey for recyclable PET and producer of PTA and PET in Rotterdam, the Netherlands, and in the Iberian Peninsula.
The facility in Egypt will also lead to easing supply concerns in North Africa and in the Common Market for Eastern and Southern Africa (COMESA) as well as the markets covered by the several Free Trade Agreements (FTA), which Egypt is a signatory to.
The EIPET plant is strategically located in Ain Sokhna free trade zone, Egypt, offering logistics advantage when sourcing feedstocks and delivering end products in key markets, domestically and internationally. This facility is one of the largest in the Middle East and Africa and is well-positioned to cater to the increasing packaging needs of customers in the region and elsewhere. The economic resurgence in the region is expected to further improve demand growth potential, which currently is at around 7% per annum.
Both partners say they are confident about the reforms that President El-Sisi has brought about in Egypt and the JV is a step forward to fulfilling the commitment made to the Egyptian authorities over the past three years.
Dhunseri and IVL have worked together in India since 2016 plus IVL says it has also successfully revived a PTA producer in Portugal following the previous owner's bankruptcy and has recently taken on the revitalisation of Brazil's largest PET plant, which faced a serious financial crisis after its former parent went in liquidation.
IVL expects to be able to leverage on internal feedstock supply of PTA(2) from its manufacturing base in Asia and Iberian Peninsula as well as IPA(3) from its facility in Spain, enabling it to utilise its assets more efficiently and ensure supply continuity to all its customers.
Dhunseri Group of Kolkata is primarily engaged in the tea business, which is the oldest business of the group. With the acquisition of two companies in Malawi in 2012 owning two tea estates, Dhunseri has also entered into a new business of macadamia plantations. This marked the extension of more than a five-decade Indian tea company to international plantations.
The group is also into the petchem business with IVL operating two PET resin plants in Haldia and one PET resin plant in district Karnal in the state of Haryana with an effective capacity of both the units to be around 700,000 tonnes/year.
(PRA)
---
Subscribe to Get the Latest Updates from PRA Please click here
Copyright (c) 2018 www.plasticsandrubberasia.com. All rights reserved.