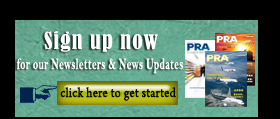 High investments driving down margins in BOPP film
In the space of two years the BOPP film industry has moved from a scenario of modest capacity growth and improving margins to one where it seems everyone is struggling to make money thanks to another frenzy of investment in high capacity BOPP film lines around the world. While demand for BOPP film continues to grow respectably, nowhere is it advancing sufficiently to absorb these capacity increases without causing a margin fight to either grow or maintain market share. Companies with high debt and/or aging assets that cannot match the efficiency of modern equipment are particularly vulnerable and the new capacity increases are expected to drive rationalisation of older capacity and/or merger and acquisition activity.
These are some of the findings of AMI Consulting's latest report on the status of the global BOPP film industry. While profitability remains a challenge for the industry, the market continues to expand with volumes growing by nearly 5% in 2017, the highest rate since 2012, driven by the improving fundamentals in the global economy. This increased the global market to over 8 million tonnes. The five-year compound annual growth rate for 2012-2017 was 4%, which has added just over 1.5 million tonnes of demand.
It is these strong underlying fundamentals which is driving the continuous investment in new capacity. Between 2012 and 2017 over 3 million tonnes of capacity for BOPP production were added around the world although nearly two-thirds of this was in China and this country now accounts for nearly half of global capacity and demand. For the first time its two leading producers, China Soft Packaging and Gettel Group, topped the world rankings in volume terms, although Taghleef and Jindal Films remain the leading players by turnover according to AMI Consulting.
The increase in new capacity though is leading to lower utilisation rates which are now at below 70% on average, the lowest since the early 2000s following the first big investment surge in China. However, utilisation rates are also being challenged by the growth in 5-layer lines geared to more speciality grades and the drive by many companies to shift their product portfolio away from commodity coex – because of the poor margins. Speciality films tend to reduce line output because of shorter runs and more frequent changeovers. With at least 20 further lines expected for 2018 and 2019 adding nearly 900,000 tonnes of additional capacity, utilisation rates are expected to remain below 70% until after 2020.
The strength of the BOPP film industry stems from the high volumes used in primary packaging, particularly for food, which are not easy to cost effectively replace. Growth in packaged foods markets around the world will continue to be a key driver for future demand underpinned by population growth, urbanisation and rising incomes in developing markets
AMI is forecasting the industry will continue to advance at around 4%/year to 2020 giving rise to a demand of over 10 million tonnes.
(PRA)
---
Subscribe to Get the Latest Updates from PRA Please click here
Copyright (c) 2018 www.plasticsandrubberasia.com. All rights reserved.