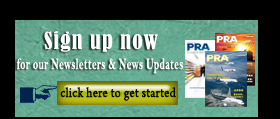 G7: Five countries, minus US and Japan, endorse Ocean Plastics charter
Trending amongst the issues at the recent Group of Seven (G7) meeting in Canada was an important issue on pollution from plastics and its effect on marine life. The leaders of Canada, France, Germany, Italy and the UK pledged to combat ocean pollution through a G7 Ocean Plastics Charter, which sets specific goals of reducing single-use plastics and improving recycling; with 100% reusable or recoverable plastics by 2030 and recycling 55% of plastic packaging by 2030 and 100% by 2040.
Canada also pledged to invest C$100 million to rid its oceans of global marine litter and plastic pollution.
Meanwhile the US and Japan declined to participate in the resolution, with the US focusing on the importance of "affordable and reliable energy resources."
However, the charter was not all well received by some associations. Greenpeace International Executive Director Jennifer Morgan said, "These are tepid plans for addressing climate change and ocean plastic pollution. While the leadership to outline a common blueprint is good news, voluntary charters focused on recycling and repurposing will not solve the problem at the source."
At the 2015 G7 meeting in Germany, an action plan was launched to combat plastics marine litter, which was then reaffirmed in 2016 in Japan and further discussed in 2017 in Italy.
Reducing marine pollution is also among the United Nations' goals, and United Nations Environment Program (UNEP) launched its Clean Seas campaign last year to reduce the use of microplastics and single-use plastics.
And despite several of these voluntary multilateral agreements against marine pollution, plastic waste continues to build up in the oceans, with up to 5 trillion plastic bags/year used worldwide, said a recent report from the UNEP.
Morgan said that governments must move beyond voluntary agreements "to legislate binding reduction targets and bans on single-use plastics, invest in new and reuse delivery models for products, and hold corporations accountable for the problem they have created."
Already, more than 60 countries around the world have introduced bans and levies to curb single-use plastic waste, according to UNEP. Countries like Costa Rica aim to ban all single-use plastics by 2021, making it the first country in the world to do so. Also India has announced intentions to abolish single-use plastics by 2022. And the EU took a major step earlier this year by requiring that all plastic packaging be reusable or recyclable by 2030.
Of the G7 countries, France currently has a strict ban on non-compostable plastic bags, as well as on all single-use plastic cups, cutlery and plates by 2020; the UK is working to ban plastic straws, stirrers and plastic earbuds. Italy banned plastic bags in 2011 and has reduced its plastic bag consumption by more than 55% since then; with a ban on plastic earbuds and microbeads in cosmetics to be effected soon.
Thus, Greenpeace says it is necessary to go beyond recycling and move toward bans and producer responsibility and says significant legislative action must be taken to reduce plastic litter in oceans.
The summit coincided with World Oceans Day and Saturday's March for the Ocean, so it was fitting that G7 leaders also endorsed the Charlevoix Blueprint for Healthy Oceans, Seas and Resilient Coastal Communities, which calls for promoting oceans research, improving the sustainability of fisheries, helping coastal communities be resilient to climate change and reducing marine litter. Canada said it will invest C$162 million to support these goals, and preserve "the health and resilience of our oceans and coasts."
(PRA)
---
Subscribe to Get the Latest Updates from PRA Please click here
Copyright (c) 2018 www.plasticsandrubberasia.com. All rights reserved.