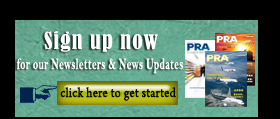 Ethanol updates: ArcelorMittal's carbon to bioethanol plant; DSM's "boost" solution to higher ethanol yields
Steel/mining company ArcelorMittal has begun construction of a facility in Ghent, Belgium, to house a pioneering new installation that will convert carbon-containing gas from its blast furnaces into bioethanol. If proved successful, the new concept has the potential to revolutionise blast furnace carbon emissions capture and support the decarbonisation of the transport sector.
The technology in the gas conversion process was pioneered by Chicago-based company, LanzaTech, with whom ArcelorMittal has entered a long-term partnership. The technology licensed by LanzaTech uses microbes that feed on carbon monoxide to produce bioethanol. The bioethanol will be used as transport fuel or potentially in the production of plastics.
This is the first installation of its kind on an industrial scale in Europe and once complete, production of bioethanol at Ghent is expected to reach around 80 million l/year, which will yield an annual CO2 saving equivalent to putting 100,000 electrical cars on the road. Commissioning and first production is expected by mid-2020.
The application of this microbial gas conversion system significantly advances ArcelorMittal's carbon capture and storage (CCS) and carbon capture and utilisation (CCU) capabilities and enhances steel's role in the circular economy. ArcelorMittal says it has a long-term aspiration to become a zero-waste business, with all materials used or generated during steel production recuperated, treated and reused in the production chain or becoming the raw materials for other industries.
ArcelorMittal will work with specialised partners to roll out this bioethanol technology. Funding was obtained from various sources, including the European Union's Horizon 2020 program, to carry out further research and development and scale up the project.
LanzaTech has developed a unique microbial capability that captures and recycles a broad spectrum of gases for fuel and chemical production with over 50 different molecules demonstrated. Proprietary microbes combined with innovative approaches in bioreactor design and process development have enabled rapid scale up to take place.
In other news, Dutch chemicals firm DSM has introduced eBOOST, a complete solution for ethanol producers seeking higher yield and significantly reduced glycerol production in starch conversion processes.
To establish the comprehensive viability of this solution, DSM says it undertook several full-scale application trials. The trials demonstrated that the solution enables a step change in performance for the ethanol market, increasing ethanol yields up to 6% and reducing glycerol formation more effectively than other industry-standard yeast products. This performance was demonstrated during continuous use over extensive periods, resulting in clear benefits to plant owners and managers looking to improve their plant economics and reduce energy consumption to make them more competitive and profitable.
One such trial took place with Corn Plus, an ethanol plant located in Minnesota, US, that is owned and supported by more than 600 local shareholders.
"In working with DSM, we saw a near 50% reduction in glycerol production – this is very significant," said Mike Jerke, Corn Plus General Manager. "Beyond that, DSM provided a high level of attention to the technical side with people on site to guide us through the process. Having a vendor who is willing to deploy resources in this way is a good thing."
Available in dry and cream forms, eBoost is tailored to provide ethanol producers with an easy-to-use solution that will optimise their ethanol production and improve their profitability. The solution is manufactured and commercially available in the US.
(PRA)
---
Subscribe to Get the Latest Updates from PRA Please click here
Copyright (c) 2018 www.plasticsandrubberasia.com. All rights reserved.