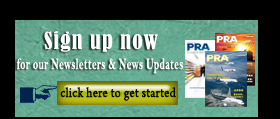 Cosmetics industry takes a hard stand against microbeads
Also, download this story from the electronic issue here
A micron-sized ingredient in personal care products has moved the cosmetics industry to rethink the health of the environment, says Angelica Buan in this report.
Made of PE, PP and PS, these minute plastic beads, known as microbeads, with sizes ranging les s than 5 mm, are used in a number of products including cleaning agents, paints, and rinse-off personal care products, specifically for exfoliating or scrubbing off stains.
Microbeads have been under public scrutiny ever since studies on the marine litter issue found that these specks of plastic in products can pass through filtration and sewage systems, given the size, enter the waterways, and potentially pollute the oceans.
A more recent study carried out by UK's Plymouth University found that every time a certain product like a facial scrub, hand cleanser, exfoliating soap, toothpaste, sunscreen and or shampoo is used, an est imated 100,000 microbeads leach into the environment, thus posing harm to marine life. The study says this could result in 80 tonnes of microplastic waste entering the oceans from the UK alone.
Philippines spearheads Asia's outlawing of microbeads
In the billion dollar personal care and cosmetic products (PCCPs) sector, the Asia Pacific region has the second largest share of the market after Europe. Allied Market Research has reported that the region i s expec ted to c l inch a value of near ly US$127 billion by 2020, registering a CAGR of 4.02% from 2017.
The issue on microbeads has prompted the industry to make their products environmentallyfriendly. Organisations such as the Philippine-headquartered ASEAN Cosmetic Association (ACA), an organisation of major cosmetics firms in the region, are reiterating the call for phasing out of microbeads in PCCPs.
The group stated that while there have been no findings that microbeads are adverse to human safety, they are still taking "a proactive stance in order to protect our environment and especially the water ways".
Along the same vein, the call to eliminate microbeads has been sought across Asia since 2017, with over 500 environmental and consumer groups making the appeal to ASEAN countries to ban the use of microbeads in PCCPs.
Group signatories to a petition sent to the governments and cosmet ic regulatory agencies included the EcoWaste Coalition (Philippines), the Consumers' Association of Penang (Malaysia), and Balifokus Foundation (Indonesia).
The EcoWaste Coalition microbead drive out is gaining support in the Philippines. In 2017, it called on the Department of Health (DOH) and the Philippine FDA to prohibit the manufacture, purchase, distribution and sale of PCCPs "within a reasonable time frame", it said through its chief Eileen Belamide-Sison.
Fifty NGOs including the Coastal Conservation and Education Foundation , Conservation International , Greenpeace, Haribon, Marine Conservation Philippines, Marine Wildlife Watch of the Philippines, Oceana, Save Philippine Seas and 350 Pilipinas have backed the appeal. In a latest development , the Upper House's Committee on Climate Change is drafting a bill that will prohibit the use of microbeads in the country.
Global brands such as Unilever and Procter and Gamble (P&G), which account for major market shares in the Philippines , are al so heeding the country's position on microbeads.
Meanwhile, over in New Zealand and Taiwan, the ban on microbeads is also being enforced. According to the Environmental Protection Administration in Taiwan, the ban that will take effect from July covers products like facial scrubs, body wash, soaps, shampoos, cosmetics, deodorants and toothpastes. Violating manufacturers and retailer s of banned products will be fined from US$40 to US$10,000.
New Zealand's EPA has also announced that starting early June, some products containing plastic microbeads will be banned from sale. Penalty for offenders is steeper and can go up to US$70,000.
India, a step away from plastics-free cosmetics
In a report forecast for 2018-2023 by TechSci Research, the India cosmetics market is projected to grow at a CAGR of over 6%, underpinned by increased spending on grooming, robus t demand f rom the yout h population, increasing adoption of western culture and lifestyle and increasing number of beauty salons.
On the flipside of this growth is the increase in the amounts of microplastics that are potentially released into the environment.
A recent study entitled Eco Personal Care Product, Microplastics in Cosmetics by New-Delhi headquartered environmental group Toxics Link found that numerous cosmetics sold in India contain microbeads, through its study of 18 personal care products covering 16 major consumer brands. Different categories of rinse-off and leave-on cosmet ic products of var ied leading brands were tested for microplastics. The results indicate that 38% of the rinse-off products, 50% of the face wash products and 67% of the facial scrubs were found to contain microplastics. Meanwhile, microplastics were not detected in the leave-on samples, Toxic Link said, adding that PE i s predominant ly the microplastic type detected in the samples.
Although the Bureau of Indian Standards (BIS) has classified microbeads as "unsafe" for use in cosmetic products, there is no prohibition against its use.
However, the Maharasht ra state has taken the lead in banning microbeads, enforced since April this year, following a ban on single-use plastic bags in March, along with the 18 other Indian states that have imposed either partial or total bans on singleuse plastics.
The Mumbai-based All - India Cosmetic Manufacturers Association (AICMA) has expressed its support for the proposed ban on microbeads. It foresees that the state's ban is likely to become a precedent for a nationwide action. The organisation, which has a number of member companies based in Maharashtra, called for natural alternatives such as beads from almonds, walnuts and jojoba.
Europe throws down the gauntlet on microplastics
The G7 Summit held in June in Canada sealed the fate of microbeads in cosmetics. Tackling the issue on ocean plastics, leaders of five of the G7 countries, composed of Canada, France, Germany, Italy and UK, plus the European Union (EU), agreed, among other plastic-reduction strategies under the Ocean Plastics Charter, to work with the industry to reduce the use of plastic microbeads in PCCPs.
The microbead ban has swept across Europe, fol lowing the lead of the US, which signed the Microbead-Free Waters Act of 2015 that demands companies to halt the use of microbeads in beauty and health products from July 2017. Sweden's ban the on sale of rinse-off products that contain microbeads takes effect this July. Other European countries are currently embarking on the same route, including Italy, France, Ireland, Finland, Norway, and the UK.
The UK is enforcing the ban in phases and has started clamping down the manufacture of these products since January, while sales of these products have been prohibited since June 2018. Ireland expects to enforce a ban by end of 2018; while Scotland has undertaken the ban since mid- June, and Wales has effected it from end June.
For its part , Italy has notified the European Commission that it is also prohibiting the production and sales of rinse-off cosmetics products with microbeads starting 2020.
Environment hard liners have lauded these developments in the region. Specifically in the UK, the ban is seen as a milestone in curbing the accumulation of plastics that enter its oceans.
Microbeads out, natural alternatives in
The US Personal Care Products Council affirmed in 2014 that a number of personal care products companies have already committed to discontinue formulating with plastic microbeads in cleansing products.
According to multinational Unilever, it has rescinded using plastic scrub beads (in some of its exfoliating products) since 2014, and is now using alternatives such as apricot kernels, cornmeal, ground pumice, silica and walnut shells.
Another company P&G has started reformulating its facial and body cleansers, and toothpaste products, with the company stating that over 99% of its global product volume is now microbead-free and that it has an exit plan for the few remaining uses to be completed by mid- 2018.
Major brands such as L'Oreal, Crest, Johnson & Johnson, and many others major PCCP players have started phasing out microbeads.
Other natural alternatives are: beeswax, rice bran wax, jojoba waxes, starches from corn, tapioca and carnauba, seaweed and silica, clay. There are yet other environmentally viable alternatives that are being developed from plants, algae, and shellfish.
A start-up company built by researchers from Purdue University, SoyFoliate, has developed a soybased microbead, featuring the benefits of soy's biodegradable and hydrophilic properties. A tiny amount of oil is mixed into the soy bead to prevent water from saturating it, decreasing its rigidity. SoyFoliate's technology received US$20,000 from the 2016 Soy Innovation Competition.
Scientists and engineers from UK's University of Bath's Centre for Sustainable Chemical Technologies (CSCT), has developed beads made from cellulose, which is the material that forms the tough fibres found in wood and plants . In this process, the scientists dissolve the cellulose to reform it into tiny beads by forming droplets that are then "set"
These microbeads are robust enough to remain stable in a body wash, yet can be broken down by organisms at the sewage treatment works, or even in the environment in a short period of time, the team said.
The researchers anticipate they could use cellulose from a range of "waste" sources, including from the paper making industry as a renewable source of raw material. Their study was published in the journal ACS Sustainable Chemistry and Engineering.
The microbeads from cellulose biodegrades into harmless sugars and the beads are made using a solution of cellulose, which is forced through tiny holes in a tubular membrane, creat ing spher ical droplets of the solut ion, which are washed away from the membrane using vegetable oil. The beads are then collected, set and separated from the oil before use. The physical properties of the beads can be tweaked by changing the st ructure of the cellulose, for example, making the beads harder. The cellulose beads maybe developed for PCCPs, as well as agricultural applications.
A winning cause
To campaign against the use of microbeads in PCCPs is hard work that is now paying off. Although already several countries worldwide have phased out microbeads or are in the process of doing so, still, there are countries that have not done so.
Nevertheless, there is already significant gain. A new study carried out by the University of Plymouth showed evidences of major companies taking action to remove microbeads in their products.
In an earlier study done in 2015, the University's PhD student Imogen Napper and Professor Richard Thompson, Head of the International Marine Litter Research Unit, subjected six products to vacuum filtration and subsequent analysis using elect ron microscopy showed that each 150 ml of the products could contain between 137,000 and 2.8 million microparticles. The latest study, however, indicates significant improvement in terms of the levels of microbeads found in the studied cosmetics products.
Similarly, the Beat the Microbead campaign launched by Plastic Soup organisation has shown a positive traction. The Internat ional Campaign against Microplastic Ingredient s in Cosmetics , a drive that is supported by 95 NGOs from 40 countries and regions, has reported that to-date, 448 brands from 119 different manufacturers have pledged to remove plastic microbeads from their products.
Meanwhile , the European trade association Cosmetics Europe announced in May that over 97 of plastic microbeads have al ready been phased out from cosmetics, as a result of its campaign from 2012 to 2017. This decrease represents over 4,250 tonnes of plastic microbeads substituted and removed.
Loïc Armand, President of Cosmetics Europe, said that the efforts the industry has put into involves research, investment and reformulation – processes that are lengthy, complex and costly, Armand also said the availability of sui table alternatives has played a critical role.
Notwithstanding the challenges, the positive result shows that the industry is on track with its goal of removing all plastic microbeads in PCCPs by 2020.
(PRA)
---
Subscribe to Get the Latest Updates from PRA Please click here
Copyright (c) 2018 www.plasticsandrubberasia.com. All rights reserved.