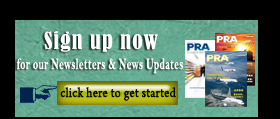 Capacity Expansions: BASF increases capacity of EPS in South Korea/Germany; Ascend to grow ADN capacity by 2022
Germany's BASFis increasing its global production capacity for Neopor (expandable polystyrene containing graphite) by a total of 40,000 tonnes/year. Adjustments in the plants at the two production sites in Ludwigshafen, Germany, and Ulsan, South Korea, will take place through the fourth quarter of 2018.
At the Ulsan site in Korea, BASF will switch the plant´s entire 85,000-tonne capacity from the classic white EPS (expandable polystyrene) Styropor to the improved insulation raw material Neopor (grey EPS) until end of 2018. This will allow the company to meet the growing demand for the grey material in the Asian market.
After a series of debottlenecking measures, the Ludwigshafen plant is now capable of producing 200,000 tonnes/year of Neopor. The annual production capacity for Styropor and Neopor at this location has been increased from 440,000 to a total of 460,000 tonnes.
The raw material is processed into insulation boards, which contribute to substantial savings of heating energy in new construction and renovations. Thus, the demand has risen steadily worldwide. Since introducing the product in 1998, BASF has continuously adapted Neopor´s production capacity. Compared with Styropor, the graphite containing insulation boards offer better insulation performance. Due to the lower density, lighter boards can be produced, making construction more efficient and saving material at the same time.
BASF invented and patented Styropor, the well-known, white foam granulate, in 1951, and launched Neopor 20 years ago as the first graphite containing EPS. The grey, plastic granulate Neopor is an advanced version of the classic white insulation material Styropor. By adding graphite, which gives the material its grey colour, the insulation performance of the boards is increased by up to 20%. The use of raw material drops by up to 40% compared with the white material. This enables the processor to produce insulation boards with a lower mass but better insulation performance. The finished insulation products made of Neopor can be used in a range of applications, particularly for insulating exterior and interior walls and flat roofs.
In other news, US company Ascend Performance Materials, the world's largest fully integrated producer of nylon 6,6 resin, plans to expand its adiponitrile
(AND) capacity through 2022. In total, Ascend will grow its ADN capacity by 220 kilotonnes by 2022 to meet increasing demand.
Ascend completed its first expansion of 50 kilotonnes at the end of 2017. An additional 40-kilotonne expansion will be completed by the end of 2018, with plans for an additional 180 kilotonnes to be realised by 2022.
"We are committed to supporting the growth of the nylon 6,6 chain, globally," said Phil McDivitt, Ascend's President/CEO. "We have a proven track record of consistently increasing capacity throughout the chain as demand increased. With our latest fifth generation ADN technology, we are able to add capacity without extensive down time."
The company did not disclose the amount of capital investment related to the expanded production capacity.
(PRA)
---
Subscribe to Get the Latest Updates from PRA Please click here
Copyright (c) 2018 www.plasticsandrubberasia.com. All rights reserved.