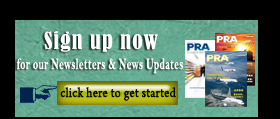 Avantium constructing bio-MEG demo plant in Netherlands
Dutch renewable chemistry firm Avantium has started construction of a new demonstration plant that will help advance the production of bio-based mono-ethylene glycol (MEG) made directly from renewable sugars.
As MEG is a component for making everyday consumer goods, such as PET and PEF plastics and polyester textiles, the development of an environmentally friendly plant-based alternative has strong potential. Today, more than 99% of MEG is produced from fossil resources and the market demand for this product is expected to grow from 28 million to 50 million tonnes in the next 20 years.
The new plant will use Avantium's pioneering Mekong technology to convert renewable sugars into bio-based MEG. The plant – part of a previously disclosed EUR15-20 million investment – will be operational in 2019, employing up to 20 people.
Alongside this important investment decision by Avantium, the European Innovation Council has selected the Mekong technology as part of its EUR146 million investment in top-class innovators, entrepreneurs, small companies and scientists with bright ideas and the ambition to scale up internationally. There are 79 projects selected, following face-to-face interviews with a jury of innovators, entrepreneurs and venture capitalists.
The objectives of the demonstration plant are to scale up the novel bio-MEG technology, validate the technical and economic feasibility of the process, and to collect data to execute an environmental life-cycle analysis (LCA) quantifying the sustainability benefits of the Avantium technology.
The company says it is also exploring partnership opportunities in bringing this technology to full-scale commercialisation globally.
In parallel to this new development, Avantium is nearing completion of a biorefinery pilot plant for its Zambezi technology that produces high-purity glucose and lignin from non-food biomass. This biorefinery is located in Delfzijl, the Netherlands.
Another Avantium joint venture, Synvina, between BAS aims to commercialise the YXY technology to produce renewable FDCA and PEF resin, a 100% bio-based and fully recyclable plastic material that is set to become the next-generation packaging material.
(PRA)
---
Subscribe to Get the Latest Updates from PRA Please click here
Copyright (c) 2018 www.plasticsandrubberasia.com. All rights reserved.