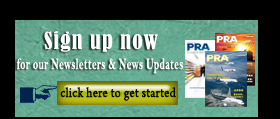 W&H opens new showroom in China for Convertex machinery
Extrusion machinery maker Windmöller & Hölscher (W&H), which recently inaugurated a new show room for woven PP machinery in Taicang, China, has spearheaded many innovations in woven PP, it says. One of the fundamental developments was the Convertex, which heat seals woven PP cross bottom bags and thus eliminates the need of glue for this type of bags. Also today Convertex forms the backbone of the extensive portfolio of W&H in the woven PP business.
During the last ten years the output of the bottomer has more than doubled: from 60 bags/minute to 140 in the latest model. Today the product range features machines with capacities of 80, 100, 120 and 140 bags/minute.
During Chinaplas 2018 recently, the company held an open house that not only celebrated the inauguration of a new show room for woven PP machinery but also featured the latest Convertex SLC 120, demonstrating the company's continuing commitment to the Asian market once more.
Further show rooms for the woven industry are supporting customers at the facilities in Germany and Czech Republic.
Around 150 customers from all over Asia, including China, India, Indonesia and Thailand, attended the opening and the live demonstration of Convertex SLC 120, says the German firm, adding that an "accelerating number of machines are coming into China over the course of 2017 and 2018."
In connection with the patented Nanotex Cyclo, "unmatched bag performance can be achieved in terms of combining strength and de-aeration." A team of Chinese and European technicians ran various woven materials for visitors.
Jinghui Dai, General Manager of W&H in Taicang, underlines that live demonstrations of technology are the best way to convince customers about the capabilities and how it helps to exceed their requirements.
"This helped a great deal to conclude the successful sales of several Convertex machines during Chinaplas," he added.
(PRA)
---
Subscribe to Get the Latest Updates from PRA Please click here
Copyright (c) 2018 www.plasticsandrubberasia.com. All rights reserved.