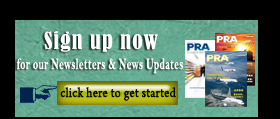 Nordson merges pelletiser and melt delivery businesses
Nordson Corporation has merged the capabilities of previously separate operations for the manufacture of pelletising and melt delivery equipment, in what it says is to increase effectiveness in serving customers.
Nordson BKG GmbH will operate as a unit of Nordson's Polymer Processing Systems (PPS) product line and be headquartered at an extensively expanded Münster facility in Germany that will serve as a global hub for all BKG products. The expansion at the site of the longstanding home of BKG pelletisers in Münster more than triples the space at that location. The full relocation of all operations will be completed by the fall of 2018. The expanded facility will also house a dedicated aftermarket centre for both BKG systems and EDI extrusion and coating dies.
The combined entity is a merger of two well-known Münster-based companies acquired by Nordson in 2013: BKG GmbH, a producer of pelletising systems, and Kreyenborg GmbH, a manufacturer of melt delivery equipment, including screen changers, diverter valves and melt pumps. Additionally Nordson acquired the EDI and Verbruggen extrusion and coating die businesses and the Xaloy range of screws and barrels for extrusion and injection moulding. Nordson PPS now supplies these products to plastics processors, compounders, recyclers, resin manufacturers, and primary process equipment OEMs, and it supports them through a worldwide network of localised sales and service centers.
Nordson also says it continues to build new assembly, laboratory, and technical support capabilities for BKG products elsewhere in the world. Recent initiatives to expand capabilities for BKG products include assembly of screen changers and gear pumps in Shanghai, new underwater pelletising laboratories in Shanghai and Chonburi, Thailand, and expansion of a laboratory in Hickory, NC US, for pelletising and melt delivery equipment.
(PRA)
---
Subscribe to Get the Latest Updates from PRA Please click here
Copyright (c) 2018 www.plasticsandrubberasia.com. All rights reserved.