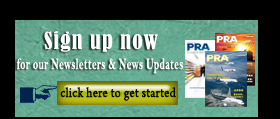 Composites: The route forward for aerospace composites
Also, download this story from the electronic issue here
Composites use is fused into aerospace design and engineering due to their light weight and highstrength properties, and performance for safety of flights, says Angelica Buan in this report.
Fuel efficiency, decreasing emissions and reducing material usage are the current aerospace trends highlighted in the aerospace trends and new technology developments report by EWI, a North American engineering and technology organisation.
Markets and Markets in its Aerospace Composites Market 2017- 2022 report estimates the aerospace composites market to reach close to US$43 billion by 2022 from almost US$27 billion by 2017, growing at a CAGR of 9.85%. The commercial aircraft segment is projected to lead the aerospace composites market, in terms of both volume and value, during the forecast period.
Factors that account for the composites market growth are increasing air passenger traffic, rising use of composite materials in emerging economies, and an increasing number of low cost carriers, Acute Market Reports states in its Global Aerospace Composites Market outlook 2017-2025.
As the industry grows, the demand for customised and innovative solution is accelerating. Owing to composite materials' stiffness and strength benefits, aerospace manufacturers are increasingly using it for lightweight structures to enable weight savings, lower fuel consumption and greater range, which enhance the performance of the aircraft.
Furthermore, composite materials and products are a perfect fit for new generation aircrafts such as Airbus A350 XWB and A320neo, and the Boeing 787 and 737 MAX for use in components such as the wings, fuselage, aircraft interiors, and other aircraft structures that must survive high stress, shocks, and impact loads.
Building with composites
A specialist in composite products to improve performance and light weighting of aircraft structures, Belgian chemical company Solvay has developed FusePly, a new composite bonding technology for aerospace applications. Through the creation of chemical bonds, FusePly improves reliability, and thus enables part manufacturers to have increased confidence in bonded structures. Also as Solvay explains FusePly, compared to mechanical fasteners, offers higher performance since drilling holes into fibre-reinforced structures introduces structural damage and creates stress concentrations that ultimately reduce the load capacity of the part.
As for light weighting, the reduction and replacement of fasteners with FusePly bonding will substantially reduce the overall weight of the aircraft. FusePly also offers greater design flexibility during manufacture and assembly at lower cost, as it can easily be integrated into existing manufacturing processes as an upgrade for traditional surface preparation methods.
Solvay also serves companies engaged in space programme applications. Recently, it entered into an agreement with Swiss technology company RUAG to supply advanced structural composites for US and European space launcher programmes. Solvay's MTM 46 composite products is to be used for the manufacture of large integrated structural components including payload fairings, stage and payload adapters, dispensers and separation systems on next-generation launchers.
Solvay said that MTM 46 is an out-ofautoclave toughened epoxy resin system that meets space agencies requirements and can be used in light and stiff sandwich structures. It was specifically developed for extreme demand applications such as space programmes.
Also a patron of Solvay products is US-headquartered business aircraft manufacturer Gulfstream Aerospace Corp. Solvay supplies Gulfstream with a range of composite materials, adhesive and surfacing films out of its California, Texas and Maryland sites for the Gulfstream G500, G550, G600 and G650 programmes. Along the same vein, Gulfstream's adherence to composites has yielded in 2015 a 2,787-sq m technical training centre that houses classrooms and laboratories dedicated to avionics, structures and composites.
Also in the field of business aviation, British engineering company Rolls-Royce has launched a new engine family called the
Pearl, which has been purpose-built and will be the sole engine for Canadian aerospace and transportation company Bombardier's latest business jets, the Global 5500 aircraft and the Global 6500 aircraft.
The Pearl 15 is the first of the planned stateof- the-art Pearl engine family for business aviation and marks the sixth new civil aerospace engine introduced by Rolls-Royce in the past 10 years.
Keeping pace with high build rate with thermoplastics
Global in-service commercial airline fleet is forecast to rise from nearly 25,000 aircraft in 2017 to over 35,000 by 2027, according to the ten-year Fleet & MRO Forecast by New York-headquartered management consulting firm Oliver Wyman. It reported that aircraft deliveries to airlines will cross 20,000 over the period. This accelerated rate of new aircraft deliveries will thus result in a massive technology shift. By 2027, 58% of the fleet will be new-generation aircraft, it said.
With the increasing build rate, manufacturing time becomes vital; and this espouses the growing interest for thermoplastic composites as the material for larger series production, according to the Thermolastic Composites Research Centre (TPRC), an open innovation R&D centre for thermoplastics, based in the Netherlands.
Thermoplastic composites offer advantages of production times that are lower by 20-30% compared to metals or other polymer materials; and lower overall costs, compared to the ubiquitous thermoset counterparts, as explained by Victrex, a British supplier of polymers.
Meanwhile, Victrex said that in keeping with the increasing demand for thermoplastic for aerospace applications, it is partnering with aerospace OEMs and research centres, in particular around its Victrex AE 250 composites product family and related technology that would enable aircraft manufacturers to drive high throughput, while still meeting safety, quality and environmental requirements.
Victrex is also investing in TxV Aero Composites, its joint venture with Tri-Mack Plastics, a US company specialising in high temperature engineering thermoplastics. It will build the necessary supply chain, which along with capacity are important criteria for increasing the amount of thermoplastic composites in future aircraft programme, according to Victrex.
For US advanced composites manufacturer Hexcel and Chinese aerospace parts manufacturer Future Aerospace, the timing is right for the recent opening of their joint venture composites test laboratory sited in Shanghai, China. Amid the uptrend in thermoplastics in aircraft construction, the Shanghai Future Aerospace Hexcel Commercial Composite Testing Limited, located in Lingang, will provide China with an aerospace
standard material test laboratory to ease material qualification and support certification for new programmes; as well as offer testing services to commercial aerospace industries in China and Asia-Pacific. Operations at the new site are expected to begin in September 2018.
Hexcel has also teamed up with French speciality chemicals company Arkema to develop thermoplastic composite solutions for the aerospace sector. The partnership, leveraging Hexcel's expertise in carbon fibre and Arkema's in PEKK (polyetherketoneketone), is developing carbon fibre-reinforced thermoplastic tapes to produce lightweight parts for future generations of aircraft. In addition to light weighting, these new composites will provide lower cost and faster production speeds for customers in the aerospace and the space and defence sectors. A joint R&D laboratory will be put up for the collaboration. Arkema is also scheduled to start up its new PEKK plant in Alabama, US, by end of 2018.
Alliances propel adoption of aerospace composites
Revenues in the global aerospace and defence (A&D) sectors are forecast to increase by 4.1% this year from 2.1% a year ago, according to Deloitte's 2018 Global A&D industry outlook.
Thus, this year, it is expected that global M&A (merger and acquisition) activity in the aerospace sector will remain robust amid pricing pressures from aircraft OEMs and their expansion of high-margin aftermarket services. This has pushed suppliers to consolidate for scale and cost effectiveness, Deloitte reports.
India-headquartered market consultancy The Business Research Company (TBRC) points to North America as the largest region in the A&D market in 2017 in its recent report. The region represents a 38% share in the market and is driven by the strong air travel market in the US and Canada, as well as the presence of major aircraft manufacturers of components.
The region's M&A activities in the A&D segments are showing positive outcomes for the market, especially in harnessing the advantage of using innovative materials in next-generation aerospace designs.
At the end of 2017, for instance, Californiaheadquartered AAC&A Enterprises Holdings, a provider of composite and metallic parts in the aerospace, defence, space and speciality automobile markets, acquired EnCore Composite Structures (ECS), a division of the EnCore Group. ECS, a designer and manufacturer of complex composite parts and assemblies for the Airbus A320, Airbus A350 XWB, Boeing 737 MAX and Boeing 787, as well as several military programmes, is AAC&A's second addon acquisition, after the 2017 acquisition of Applied Composites Engineering. ECS fabricates airframes, auxiliary power units, nacelle structures and wings.
The acquisition of the composites portfolio of Germany-headquartered chemical and consumer goods firm Henkel by US-based Kaneka Aerospace (KAE), a subsidiary of Tokyoheadquartered Kaneka Corp, at the beginning of 2018 takes hint of a year of more M&A activities. The agreement includes the transfer of commercial rights, technologies and patents of the benzoxazine-based high performance composites business from Henkel to KAE. Included are benzoxazine-based prepregs, film adhesives, and infusion resins. Kaneka, which manufactures formulated resins used in aircrafts, aims to achieve more than US$200 million in sales by 2025 in high performance aerospace composites.
Meanwhile, the US composites operation of LMI Aerospace is providing American aerospace company Boeing with thermoplastic parts. LMI, bagged a multi-year contract following its qualification in 2017, and will produce the lightweight, affordable composite parts for Boeing 787 Dreamliner, 767 and 747 airplanes. Deliveries are scheduled to begin in 2019.
LMI, a member of the Belgian aerostructures company Sonaca Group, says it is able to achieve cost savings by using automated technology in the production process and by designing tools so parts can be produced in batches. LMI's Washington-based site performs composites testing, R&D, and manufacturing for US and international aerospace customers.
In other news, EconCore, the Belgian firm that provides honeycomb sandwich materials for the aerospace sector, has partnered with MEAF in the development of a laboratory extruder for continuous production. At the heart of the line is a purpose-built 50-mm extruder, built by MEAF in the Netherlands, and equipped with a special 500-mm sheet die built by flat-die specialist EMO Extrusion Moulding in Austria.
EconCore honeycomb structures are produced from a single continuous thermoplastic sheet using the company's patented ThermHex technology. This involves a sequence of thermoforming, folding and bonding operations. Cell size, density and thickness of the honeycombs can be altered with simple hardware and/or process parameter adjustments. The process allows for inline bonding of solid skins to one or both sides of the honeycomb, to create an extremely cost-effective finished composite panel. Prior to the installation of the new extruder, EconCore was carrying out its honeycomb developments using sheet unwound from a roll and is now able to produce its own sheet in-line, allowing for flexibility.
It is also extending the potential of ThermHex technology by enabling it to be used with thermoplastics with improved mechanical and thermal performance (HPTs). Normally this would require the use of a second extruder, since the processing characteristics of polyolefins are quite different from those of HPTs. But with this purpose-designed extruder, it says it has so far managed to obtain excellent results on around ten different kinds of polymers.
The previous year was referred to by Dutch aviation consulting firm To70 and the Aviation Safety Network as the safest year on record for commercial air travel. There were zero commercial passenger jet fatalities in 2017, they reported. While traveling by air is among the safest means of transport, the estimate that one per 16 million flight probability of fatal accident provides the push to develop safer aircrafts.
Whether or not composites are used, aircrafts are required to comply with air worthiness. Needless to say, ensuring flight safety is of utmost importance, and advancing aerospace composites are helping make flying safer year after year.
(PRA)
---
Subscribe to Get the Latest Updates from PRA Please click here
Copyright (c) 2018 www.plasticsandrubberasia.com. All rights reserved.