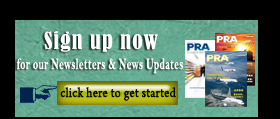 Tie-ups: Solvay expands composites business in Asia via Argosy; BASF invests in biotech firm LanzaTech
Belgian firm Solvay's composite materials business (previously Cytec) has acquired certain assets of US-headquartered supplier of advanced composites to the Asia Pacific aerospace industry Argosy International so that Solvay will be able to directly serve the region, effective 1 October 2018.
Carmelo Lo Faro, President of Solvay Composite Materials Business, stated, "Solvay and Argosy have worked together for many years to serve the Asia Pacific region. With Solvay's acquisition of Cytec, and its legacy of strong presence in Asia Pacific, the opportunity to further improve our service to the region and its customer base was clear to both parties. I am confident that our technology and operational leadership coupled with material qualifications on multiple platforms across the region will position our customers for continued growth. We look forward to rapidly implementing our direct business and serve our customers"
"After more than 26 years, we have helped grow Solvay's presence from a few customers to a major supplier in the Asia Pacific region – the world's fastest growing aerospace market," said Paul Marks, CEO/Chairman of Argosy International. With Solvay's support, Argosy has helped win business on multiple Asian aerospace platforms.
Marks explained that Argosy will focus its efforts on growing its honeycomb and coatings businesses.
Argosy and Solvay say they will work very closely to ensure a seamless transition for all customers and will be contacting customer to discuss the particulars of this transition over the next two months.
Meanwhile in other news, BASF Venture Capital has invested in LanzaTech, a biotech company headquartered in Chicago, Illinois, US. LanzaTech has developed a technology for gas fermentation in which, with the help of special microbes, ethanol is first produced from carbon monoxide and hydrogen-containing residual gases. By recycling waste streams instead of burning them, industrial companies can reduce CO2 emissions.
LanzaTech's proprietary technology is currently used on a commercial scale in the steel industry, where carbon monoxide can be converted from residual gases to ethanol. Ethanol is the starting material for example for diesel and gasoline or aircraft fuel, as well as for plastics and polymers. In addition to ethanol, LanzaTech's product portfolio includes other biochemicals such as chemical specialties and intermediates, which can be used as starting materials for other production processes in the chemical industry. The technology also has the potential to treat and recycle waste streams in the chemical industry or by municipal waste collectors.
"LanzaTech offers a promising technology that enables the recovery of previously unused industrial waste and waste streams," said Markus Solibieda, Managing Director BASF Venture Capital, and continues: "We support our customers and society with chemistry that makes the most of existing resources work to integrate sustainability more closely into all our business processes. One element of this is the investment in technology that the reduction of CO2 contribute emissions of the industry.
BASF Venture Capital was founded in 2001 and has offices in Europe, US, China and Israel. Its aim is to generate new growth potential for German chemicals giant BASF by investing in young companies and funds. The investment focus is on chemical products and new materials, software and services, as well as innovative and digital business models in the broader field of chemistry.
(PRA)
---
Subscribe to Get the Latest Updates from PRA Please click here
Copyright (c) 2018 www.plasticsandrubberasia.com. All rights reserved.