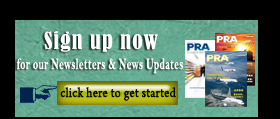 M&As: SK to acquire SI Group to form additives major; PolyOne buys composites parts maker PlastiComp
SK Capital Partners, a private investment firm focused on the specialty materials, chemicals and pharmaceuticals sectors, is to acquire additives maker SI Group. Headquartered in Schenectady, New York, SI Group operates 20 manufacturing facilities on five continents with more than US$1 billion in annual sales and over 2,800 employees worldwide.
SI Group is being acquired from the descendants of W. Howard Wright, who founded the company in 1906. At the close of the transaction, SK Capital will combine SI Group and Addivant, a supplier of additives including antioxidants, antiozonants, inhibitors, polymer modifiers and UV stabilisers used by customers to improve the production and performance properties of polymers, plastics and rubbers. SK Capital has owned Addivant since 2013.
SI Group has also expanded the company's portfolio by making four acquisitions in three years. The largest of those deals was the purchase of Albermarle Corp's antioxidants, ibuprofen and related businesses and assets in Orangeburg, South Carolina, and Jinshan, China.
Barry Siadat, a Co-founder/Managing Director of SK Capital, noted, "We are excited that SI Group will be joining the SK Capital portfolio of chemicals and pharmaceuticals businesses. SI Group has an excellent fit with the technologies and end markets of several SK Capital businesses, including Addivant in additives, Noramco in the area of pain management pharmaceuticals, and TPC Group in building block chemicals for certain SI Group products. These technology and market connections will enhance and accelerate the continued growth and transformation of SI Group. Additionally, by combining the complementary strengths of SI Group and Addivant, we will be creating a global technology and industry leader in plastic, lubricant, oilfield, and rubber additives."
The transaction is expected to close in the second half of 2018.
SK Capital's portfolio includes more than a dozen companies that employ 8,800 people and generate more than US$6 billion in annual revenue.
Meanwhile, in other news, US compounder PolyOne Corporation has acquired PlastiComp, an advanced engineered materials innovator and producer of specialty composites.
Founded in 2003 by industry veteran and composite pioneer Stephen Bowen, PlastiComp has steadily grown through its ability to replace metal and lightweight products with long fibre technology (LFT) composite formulations. Inherent benefits of LFT-based materials include high strength and stiffness, design freedom, fatigue endurance, corrosion and wear resistance, EMI shielding, and recyclability.
Through its Complēt product lines and design capabilities, the company serves global customers in a wide-range of demanding applications, including medical devices, robots and drones, marine, and outdoor high performance equipment. PlastiComp's 50 employees and its design and production facility in Winona, Minnesota, join PolyOne as part of the Specialty Engineered Materials segment.
(PRA)
---
Subscribe to Get the Latest Updates from PRA Please click here
Copyright (c) 2018 www.plasticsandrubberasia.com. All rights reserved.