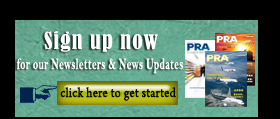 M&As: LyondellBasell receives EU go ahead for Schulman acquisition; EU probes BASF bid to take over Solvay's nylon business
LyondellBasell, one of the largest plastics, chemicals and refining companies in the world, says that it has received antitrust clearance from the European Commission for its pending acquisition of US-based compounder A. Schulman in a deal worth US$2.25 billion.
The European Commission's clearance for the transaction satisfies one of the conditions for the closing of the pending acquisition, which remains subject to other customary closing conditions, including the receipt of other required regulatory clearances and approvals. Shareholders of A. Schulman voted in favour of the transaction recently.
As previously announced on February 15, 2018, LyondellBasell and A. Schulman, a global supplier of high-performance plastic compounds, composites and powders, entered into a definitive agreement under which LyondellBasell will acquire A. Schulman for a total consideration of US$2.25 billion. The acquisition builds upon LyondellBasell's existing platform to create a premier Advanced Polymer Solutions business with broad geographic reach, leading technologies and a diverse product portfolio.
The pending acquisition has already been cleared by antitrust regulators in the US, Brazil, China, Serbia, Turkey and Mexico. The transaction is expected to close in the second half of 2018.
Meanwhile, elsewhere, the European Commission has opened an in-depth investigation into German chemicals firm BASF SE's proposed takeover of Belgium-headquarteredSolvay's nylon business, according to a recent statement.
Last year, BASF said that it planned to close the EUR1.6 billion transaction in the third quarter of 2018.
However, the commission said it is concerned that the deal could reduce competition in the supply of key materials in the nylon production chain.
"We need to carefully assess whether the proposed acquisition would lead to higher prices or less choice for European businesses and, ultimately, consumers," said Margrethe Vestager, commissioner in charge of competition policy.
A merger between Solvay and BASF's respective nylon units could create a company almost double the size of its closest competitor, according to the commission.
Solvay is currently the only manufacturer in the European Economic Area with production assets at all levels of the nylon production chain, from ADN to nylon compounds and nylon fibres. Currently, Solvay sells an important part of its production of intermediates at various levels of the value chain to other companies active in making nylon compounds and fibres. BASF is also vertically integrated, but does not produce ADN. It currently only sells a small part of its production of intermediates because it uses almost all of its production internally, for the production of nylon compounds and fibres.
In addition, the commission says there is no indication that competition could be preserved by new entrants, since access to essential inputs (such as ADN) is limited and critical to be able to compete effectively.
The Commission now has 90 working days, until 31 October 2018, to take a decision.
(PRA)
---
Subscribe to Get the Latest Updates from PRA Please click here
Copyright (c) 2018 www.plasticsandrubberasia.com. All rights reserved.