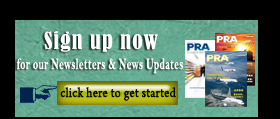 LyondellBasell in talks with Odebrecht for purchase of Braskem; deal valued at US$9 bn
Netherlands-headquarered LyondellBasell, one of the largest plastics, chemicals and refining companies in the world, and construction conglomerate Odebrecht SA, the controlling shareholder of Brazilian petrochemicals firm Braskem, say the companies have entered into exclusive discussions regarding a potential transaction between LyondellBasell and Braskem. Reports say the companies are planning a cash and shares deal that could be valued at US$9 billion.
Once LyondellBasell and Odebrecht reach an agreement on price, it is expected that LyondellBasell will approach state-owned oil company Petrobras, which is Braskem's second leading shareholder, to discuss acquiring its 36.1% stake in the Brazilian chemical producer. Petrobras has previously said it planned to divest its stake in Braskem.
Braskem is the largest resin producer in Latin America, with a production of 20 million tonnes/year, including chemical products and basic petrochemicals, and sales of R$50 billion in 2017. It has 29 plants in Brazil, five in the US, four in Mexico and two in Germany. Braskem also has a long-term naphtha supply contract with Petrobras, which is set to expire in 2020. It recently released its figures reporting EBITDA of R$2.6 billion, in the first three months of 2018, which is a far cry from its previous challenging situation, against the background of economic turmoil in its home country.
Odebrecht recently pledged its 38% stake in Braskem as collateral on loans, and if the purchase deal goes through, part of the proceeds from may go towards settlement of debt, while Petrobras has also been off-loading non-core assets in the last two years to reduce its debt balance.
If the deal does go ahead, the Braskem and LyondellBasell combination could create the world's largest producer of polypropylene and polyethylene with operations in North America, South America, and Europe.
LyondellBasell and privately held Odebrecht declined to comment on details of the deal and the companies issued a joint statement:
"Both LyondellBasell and Braskem share a strong culture of operational excellence and legacies of value-creating innovation. We believe that the potential combination of LyondellBasell's and Braskem's complementary strengths, product portfolios and operational footprints would create significant value for our shareholders, customers and employees."
"Braskem's board of directors and management have been informed of the existence of these discussions. The discussions are preliminary and no agreements have been reached. Among other things, the parties will need to complete appropriate diligence, negotiate definitive agreements and obtain corporate approvals. There can be no assurance the discussions will result in a transaction or on what terms any transaction may occur. LyondellBasell and Odebrecht S.A. do not intend to make any further comment unless and until the discussions conclude or are required by applicable law."
(PRA)
---
Subscribe to Get the Latest Updates from PRA Please click here
Copyright (c) 2018 www.plasticsandrubberasia.com. All rights reserved.