Tie-ups: Ineos/Sinopec in jv for ABS in China, part of US$7bn deal with Sinopec; Manali Petrochemicals/Econic Technologies to manufacture polyols in India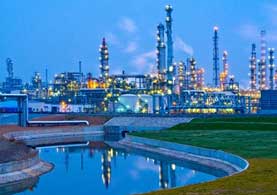 As part of the overall cooperation between styrenics maker Ineos Styrolution and China's petchem major Sinopec, the two organisations have formed a 50/50 jv to produce and sell ABS. The jv will build production of 1.2 million tonnes of ABS to supply the rapidly growing domestic market in China.

The world-scale ABS plant in Ningbo, which is currently under construction by Ineos Styrolution and planned to become operational in 2023, will become part of the new joint venture. Ineos and Sinopec also plan to work together on two additional 300 ktpa ABS plants, which will also be built by the joint venture based on Ineos' Terluran ABS technology. One of these 300 kt plants will be located in Tianjin, the location of the third unit is yet to be decided.
The ABS project is part of the US$7 billion petrochemical deals Ineos and Sinopec have signed recently. These landmark agreements are expected to generate a combined turnover of around US$10 billion from 7 million tonnes of capacity.
One of these is the SECCO joint venture where Ineos will acquire 50% of Shanghai SECCO Petrochemical Company Limited, which has a capacity of 4.2 million tonnes of petrochemicals including ethylene, propylene, polyethylene, polypropylene, styrene, polystyrene, acrylonitrile, butadiene, benzene and toluene.

A third deal is the HDPE joint venture, where both companies will also establish a third 50:50 joint venture to build a new 500 ktpa HDPE (High-Density Polyethylene) plant in Tianjin. In addition to the Tianjin plant, the partners will also build at least two additional 500 ktpa HDPE plants in the future to produce Ineos pipe grade under license. The Tianjin plant is expected to be onstream by the end of 2023.
Ineos already has joint ventures in operation with Sinopec following the acquisition of the Acetyls and Aromatics business from BP in January 2021, and both companies know each other well through two decades of commercial interfaces at various levels. They see a natural fit to working more closely in the future.
Jim Ratcliffe, Chairman/CEO Ineos said: "These agreements significantly reshape Ineos' petrochemical production and technology in China. We are pleased to make these major investments with Sinopec in areas that provide the best growth opportunities for both companies. Both parties recognise the potential for closer collaboration across a number of other areas as we look ahead."
The transactions are all subject to regulatory approvals and other conditions. Each transaction is currently anticipated to complete before the end of the year and will be financed through a combination of internal cash resources and external financing.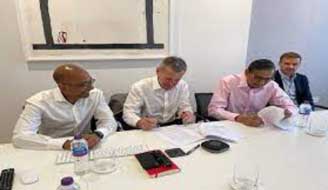 Meanwhile in other news, Manali Petrochemicals Limited (MPL), India's only integrated manufacturer of polyols and a part of the AM International Group, has entered into a long-form agreement with UK-based Econic Technologies. Last year, the companies entered a Memorandum of Understanding (MoU) to introduce more environment-friendly, CO2 containing polyols into the global US$28 billion global polyols market.
The signing of the long-form sets the stage for the initiation of the MPL-Econic partnership. It will comprise a two-year demo scale-up at the 1,300 l reactor at the MPL plant one. The following three years will be spent on industrial scale-up of the technology of MPL's 12,000 plus reactors and commercialisation of CO2 containing polyols by the company.
Ashwin Muthiah, Chairman, MPL and Founder Chairman, AM International Holdings says, "Science and innovation will play a key role in ensuring that our manufacturing plants implement eco-friendly and cost-efficient technology. MPL's partnership with Econic Technologies brings significant R&D led improvements to the production process. Alongside delivering a greener product to our customers, it reaffirms our ESG commitment towards a carbon neutral planet".
The MPL-Econic partnership, a one-of-its-kind in India, offers an upside across MPL's business value chain. Econic's patented catalyst and process technology incorporates waste CO2 as a feedstock to manufacture polyols. In an increasingly eco-conscientious world, the green polyols strategy will also lend a competitive edge to the company's prospects in the US$28 billion global polyols market.
In the initial phase, the MPL and Econic teams will collaborate on the design of retrofit equipment required, engineering, procurement and construction of retrofit, demo plant commissioning and operation. In the industrial scale phase, the companies will work together to prepare for front-end engineering design provision, FEED and EPC work, industrial plant commissioning and operation. To ensure the project's success, the companies will form a joint decision committee to oversee all the decision making.
Polyols are the building block for polyurethanes. They are used to produce flexible and rigid foams, elastomers, adhesives, sealants and coating, which find application across a wide range of necessary everyday products, from mattresses and automotive interiors, building insulation and refrigeration to sports and footwear, protective coatings and industrial products.
Econic's catalyst technology incorporates tailored amounts of CO2 into polyols to meet the exact requirements for material properties, such as strength, water resistance, flexibility and processability. Thus, the polyurethanes made with catalyst technology will be customised to suit MPL's wide range of customer requirements.
(PRA)
---
Subscribe to Get the Latest Updates from PRA Please click here
©2022 Plastics and Rubber Asia. All rights reserved.

©2022 Plastics and Rubber Asia. All rights reserved.
Home
Terms & Conditions
Privacy Policy
Webmail
Site Map
About Us
SOCIAL MEDIA