Recycling: Dow ties up with Mura, Valoregen and Nexus to build multiple facilities in US/Europe; targeting 600 kt/yr total capacity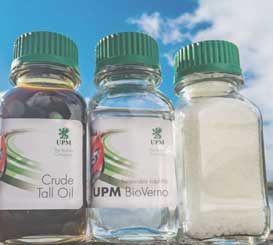 US materials company Dow has announced various tie-ups to foster recycling projects. In the first of these tie-ups with and advanced recycling firm Mura Technology it intends to construct multiple world-scale 120 kilotonnes advanced recycling facilities in the US and Europe – collectively adding as much as 600 kilotonnes/year capacity.
Dow will play an important role in the partnership as a key off-taker of the circular feed that Mura produces. This circular feed, derived from plastic waste currently destined for landfill or incineration, reduces reliance on fossil-based feedstocks and will enable Dow to produce a recycled plastic feedstock for the development of new, virgin-grade plastics which are in high demand from global brands. By working together, Dow and Mura will ensure plastic has a viable way to be re-circulated into global supply chains, helping to advance a circular economy for plastics and increase the value of plastic waste.
These planned capital investments by Mura, as well as Dow's off-take agreements, represent both companies' largest commitment to date to advance and scale global advanced recycling capabilities.
This marks an important milestone in the rapid scaling of Mura's HydroPRS (Hydrothermal Plastic Recycling Solution) advanced recycling process, which can be used to recycle all forms of plastic, including flexible and multi-layer plastics, which have previously been deemed 'unrecyclable'. Once deployed at scale, it has the capability to prevent millions of tonnes of plastic and carbon dioxide from entering the environment every year and create the ingredients for a sustainable, circular plastics economy ─ a mission which Dow is jointly committed to and supporting with materials science expertise.
The world's first plant using Mura's HydroPRS process, located in Teesside, UK, is expected to be operational in 2023 with a 20 kilotonnes/year production line set to supply Dow with a 100% recycled feedstock. The extended partnership is set to considerably increase this supply, playing a significant role in Dow and Mura's planned global rollout of as much as 600 kilotonnes of advanced recycling capacity by 2030.
Mura's HydroPRS breaks down plastics using water in the form of supercritical steam (water at elevated pressure and temperature). The steam acts like molecular scissors, cutting longer-chain hydrocarbon bonds in plastics to produce the valuable chemicals and oils from which the plastic was originally made – in as little as 25 minutes.
These oils – equivalent to the original fossil products – are then used to produce new, virgin-grade plastic with no limit to the number of times the same material can be processed. Importantly, the products may be suitable for use in food-contact packaging, unlike conventional recycling processes.
Dow joins other major global players such as KBR Inc., the US multinational engineering services company, Wood, the global consulting and engineering company, and others, as partners to accelerate the deployment of Mura's technology worldwide. The technology is also backed by environmental group, Ocean Generation, which is campaigning to tackle the plastic waste issue.
Meanwhile in related news, Dow has committed investment to build the single largest single hybrid recycling site in France, managed by French recycling company Valoregen, that will secure a source of post-consumer resins (PCR) for Dow.
The project, which is expected to be operational and delivering recycled materials at the end of Q1 2023, will mark an important step in bringing together mechanical recycling (which processes certain plastic waste into secondary products) and newer, advanced recycling processes (which breaks down mixed, hard-to-recycle plastics into their original naphtha-like liquid form to manufacture new virgin-like polymers).
Valoregen's ultimate aim is to recycle all forms of plastic waste in one place. Both mechanical and advanced recycling technologies are complementary and essential to achieving Dow's commitment to incorporate at least 100,000 tonnes of recycled plastics in its product offerings sold in the European Union by 2025.
By bringing these technologies under one roof, the plant will increase energy efficiency by enabling a yield greater than 80%, well above the average conventional mechanical recycling efficiency of approximately 60-70% – minimizing waste – thanks to a smart energy management system. Valoregen will also reduce the overall carbon emissions produced from these processes as it strives to limit the transportation of waste products to different sites.
Dow will be the main recipient of post-consumer resins, which it will use to develop new plastic products marketed under Dow's Revoloop product range. It will also provide significant expertise in recycling technology to Valoregen to support the development of its capabilities.
Mechanical recycling remains a significant element of Dow's circularity strategy, including ensuring Valoregen can scale production to increase recycling in Europe. Mechanical recycling currently accounts for the vast majority of plastics recycling, however rates are still too low. Dow will continue to work with Valoregen to fully develop the ecosystem with advanced recycling. The site has been authorised by the classified installation for the protection of the environment (I.C.P.E. - Installation Classée pour la Protection de l'Environnement),
The investment was structured and led by Dow Venture Capital which is focused on pursuing strategic investments in innovative start-up companies that enable and accelerate Dow's business and value growth.
In yet another step, Dow has also signed a Letter of Intent with Nexus Circular to create a circular ecosystem in Dallas, Texas, for previously non-recycled plastic building on its previous Hefty EnergyBag collaboration with Nexus and Reynolds Consumer Products. The new facility will process and convert over 26,000 tonnes/year of previously non-recycled plastic into circular feedstock that will be delivered back to Dow as a raw material to create new, recycled plastics for food-contact, health, hygiene, and fitness applications.
The LOI builds on Dow and Nexus Circular's initial joint effort as the chosen advanced recycler for the Hefty EnergyBag program, launched in collaboration between Dow, Reynolds Consumer Products and others, to collect hard-to-recycle plastics at residential curbside to convert them into valued resources.
Nexus Circular is a commercial leader in advanced recycling that uses a proprietary process and pyrolysis (high temperature decomposition) technology to transform waste plastics into high-quality circular feedstocks its partners use in the production of circular polymers. Nexus Circular has optimised the technology to create an economic, commercial and scalable system for its partners and customers. In 2020, Nexus Circular was named a grant recipient of Dow's Business Impact Fund for the development of pre-processing to incorporate post-consumer, hard-to-recycle plastics collected through the Hefty EnergyBag program in Cobb County, GA.
This current expansion of the Dow-Nexus collaboration into Dallas, among other locations, will result in the further collection and conversion of landfill-bound plastics into plastic products that will be used in consumer applications, in order to help close the used plastics loop. The program builds on the impact of the Hefty EnergyBag which has diverted over 1,800 tonnes of hard-to-recycle plastics from landfills to date.
"Expanding our past, scaled success with Nexus to drive production of high-quality circular feedstocks, the new facility in Dallas marks an important step in meeting unmet market demand for circular plastics in Texas and other markets," said Manav Lahoti, Global Sustainability Director for Hydrocarbons at Dow. "We now have an even greater opportunity to close the loop on Dow's materials through the delivery of Nexus' circular products back to our plants, further accelerating progress toward our 2030 goal to enable 1 million tonnes of plastic to be collected, reused or recycled."
(PRA)
---
Subscribe to Get the Latest Updates from PRA Please click here
©2022 Plastics and Rubber Asia. All rights reserved.

©2022 Plastics and Rubber Asia. All rights reserved.
Home
Terms & Conditions
Privacy Policy
Webmail
Site Map
About Us
SOCIAL MEDIA