Investments: BASF invests in Climentum Capital's First Fund; Neste to receive EUR135 mn funding from EU for chemical recycling project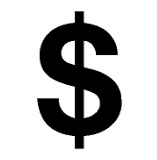 BASF Venture Capital GmbH, the corporate venture arm of German chemical firm BASF, has invested in Climentum Capital's first EUR150 million venture fund. Both organiSations will engage in a strategic relationship fostering knowledge sharing, deal sharing and co-investment opportunities. The fund is backed by other renowned corporate investors, banks, industrial conglomerates as well as prominent family offices and successful tech entrepreneurs, all of which share the ambition to combat climate change through investing in disruptive technologies. The investors also include the Danish growth fund Vaekstfonden and Arbejdernes Landsbank.
Founded in 2020, Climentum Capital is backing ambitious founders to scale climate technology, and will be among the first Article 9 funds in Europe with a dedicated focus on CO2 emission reductions from day one. According to the so-called Disclosure Regulation of the European Union, Article 9 funds take environmental, social and governance (ESG) aspects into account in their investment objectives and must make this transparent. The founding team of Climentum Capital has a combined working experience in the venture capital and start-up arena of over 70 years, conducting over 50 investments, as well as deep corporate experience in asset management, innovation, acceleration/incubation and sustainability.
"The special combination of skills of our team is the basis for fostering cooperation with our portfolio companies and investors. We will invest in 25 startups across Europe at late-Seed to Series A with tickets ranging from EUR1 million to EUR5 million," explained Morten Halborg, CEO/Co-Founder of Climentum Capital. "We focus on six promising CO2 reducing verticals – Next Generation Renewables, Food & Agriculture, Industry & Manufacturing, Buildings & Architecture, Transportation & Mobility, and Waste & Materials."
"The diverse and experienced team of Climentum is dedicating full-time resources to carbon accounting and impact advisory for portfolio companies right from the start," said Markus Solibieda, Managing Director BASF Venture Capital GmbH, and added: "Joint efforts by corporates, investors and start-ups are necessary to achieve our ambitious climate goals."
Meanwhile, in other news, sustainable materials firm Neste has received a positive grant decision for up to EUR135 million from the EU Innovation Fund for the company's project to build chemical recycling capacities at its Porvoo refinery in Finland. Project PULSE ("Pretreatment and Upgrading of Liquefied Waste Plastic to Scale Up Circular Economy") aims to implement Neste's proprietary technologies to pretreat and upgrade liquefied waste plastic and integrate the technologies into the refinery operations. The PULSE project targets pretreatment and upgrading capacities of 400,000 tonnes/year, contributing to Neste's goal of processing over 1 million tonnes of waste plastic per year from 2030 onwards. A feasibility study evaluating the investments related to PULSE was announced in March 2022. Investment decision readiness is targeted for 2023 and gradual implementation is expected to start in 2024.
Project PULSE plays an important role in commercialising chemical recycling of waste plastic as it allows scaling up chemical recycling and bridging the quality gap between unprocessed liquefied waste plastic and the petrochemical industry's raw material requirements. Once scaled up, chemical recycling can contribute to combating waste plastic pollution by increasing recycling rates for plastics and reducing dependence on virgin fossil resources.
"We are excited to be among the projects selected by the EU Innovation Fund," says Mercedes Alonso, Executive Vice-President Neste Renewable Polymers and Chemicals. "While showing recognition for and faith in our work on chemical recycling, the funding also highlights the importance of the approach itself. If we want to move towards a circular economy for polymers and chemicals, chemical recycling will have a major role to play."
The EU Innovation Fund is one of the world's largest funding programmes for the demonstration of innovative low-carbon technologies. This year, the fund will grant more than EUR1.8 billion to 17 large-scale projects contributing to a low-carbon society. Following the positive grant decision, individual grant agreements will be prepared with the European Climate, Environment and Infrastructure Executive Agency (CINEA) in charge of the Innovation Fund.
(PRA)
---
Subscribe to Get the Latest Updates from PRA Please click here
©2022 Plastics and Rubber Asia. All rights reserved.

©2022 Plastics and Rubber Asia. All rights reserved.
Home
Terms & Conditions
Privacy Policy
Webmail
Site Map
About Us
SOCIAL MEDIA