Expansions: Ineos Oligomers starts up PAO plant in Chocolate Bayou; expands by 50% PAO unit in LaPorte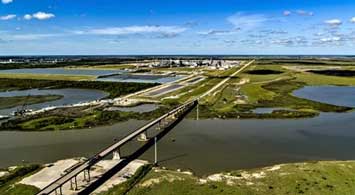 Ineos Oligomers has started up its new 120,000-tonne/year Low Viscosity Polyalphaolefin (LV PAO) unit at Chocolate Bayou, Texas, US. This facility is the world's largest single PAO train and complements existing units in La Porte, Texas, and Feluy, Belgium, to meet increased demand for improved efficiency from low viscosity low volatility engine oils, electrical transmission fluids and heat transfer fluids for data servers and electrical batteries.
It positions Ineos Oligomers as the world's largest merchant supplier of LV PAO with an unprecedented production footprint in LV PAO. Facilities operated across three distinct locations, provide stronger security of supply to the global lubricants industry.
The new Chocolate Bayou LV PAO unit is fully integrated into Ineos's production of Linear Alpha Olefin (LAO), the raw material used for PAO. Its feedstocks are also supplied from the adjacent LAO plant that started up in 2020 and from its Joffre, Canada, LAO unit.
LV PAOs are used in various lubricants such as engine oils, gear oils, transmission fluids, hydraulic fluids and greases. They offer excellent thermal and oxidative stability, better flow properties and better energy efficiency leading to reduced fuel consumption, reduced emissions, less frequent oil changes and improved reliability of machineries. They are also used in other applications such as processing aids, polymer modification and cosmetics.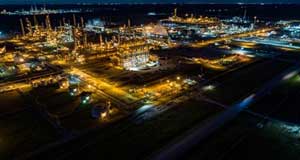 Meanwhile in related news, Ineos Oligomers has launched a phased 50% expansion of its LaPorte, High Viscosity (HV) PAO unit, fully effective by mid-2025.
The unit was initially built with a nameplate capacity of 20,000 tonnes/year but was engineered to allow efficient expansion to support anticipated sales growth. It was debottlenecked a first time last year to reach 25 kilotonnes and will expand again to almost 40 kilotonnes/year.
The unit's production is based on a metallocene High Viscosity PAO technology.
In comparison to conventional materials, these decene-based metallocene products have a number of attributes such as: higher viscosity indices, lower pour points, higher shear stability and lower Brookfield viscosities.
The increased capacity of the HV PAO plant will meet the significant demand for wind turbines and other industrial applications.
(PRA)
---
Subscribe to Get the Latest Updates from PRA Please click here
©2022 Plastics and Rubber Asia. All rights reserved.

©2022 Plastics and Rubber Asia. All rights reserved.
Home
Terms & Conditions
Privacy Policy
Webmail
Site Map
About Us
SOCIAL MEDIA