Expansions: Indorama's PET polymer plant in Texas resumes construction; Lummus licenses technology for new PP plant in India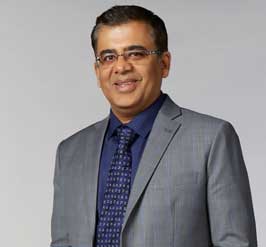 Thailand-based integrated chemical firm Indorama Ventures Public Company Limited (IVL) says that construction of an integrated PTA-PET plant in Corpus Christi, Texas, US, which was halted due to the pandemic, will resume in August this year. Corpus Christi Polymers LLC (CCP), a partnership between three companies, is expected to begin production in 2025. The facility will have nominal capacities of 1.1 million tonnes/year of PET and 1.3 million tonnes/year of PTA, shared between the partners. It will employ three technologies: PTA: IntegRex, PET melt: Invista, and PET solid state: Easy Up (HCIRR – Horizontal Continuous slightly Inclined Rotary Reactor).
CCP was formed in 2018 as a joint venture between Indorama Ventures Corpus Christi Holdings, a subsidiary of Indorama Ventures; DAK Americas, a subsidiary of Alpek S.A.B. de C.V.; and APG Polytech USA Holdings, a subsidiary of Far Eastern New Century, following the purchase of a partially constructed facility of M&G Resins in Corpus Christi. Each partner will procure its own raw materials and receive one third of the PTA and PET produced at the facility to sell and distribute independently.
Construction of the plant is resuming following a period of pandemic-related disruptions. Through the pandemic, the partners firmly resolved to continue planning amid continued robust demand for PET packaging and the need for shorter supply chains. As the impact of the pandemic eased in 2022, the management team was strengthened in preparation for the resumption in activities.
CCP is expected to be the largest vertically integrated PTA-PET production plant in the Americas, and IVL's biggest greenfield project in the US since the development of the AlphaPet production facility at Decatur, Alabama in 2009. The new Texas facility is a significant addition to IVL's leading global footprint, and will expand its coverage to customers across the US. The plant's vertical integration optimises PTA-PET production and, together with the availability of raw materials Paraxylene and Mono Ethylene Glycol in the US, ensures long-term competitive-cost supply for IVL's locally integrated polyester value chain.
Sanjay Ahuja, Executive President, Combined PET, Indorama Ventures, said, "We welcome the resumption of construction at the Corpus Christi facility and look forward to working with our partners towards full production in 2025. As we moved past the pandemic's peak, conditions improved to the point where our firm resolve can now be rewarded."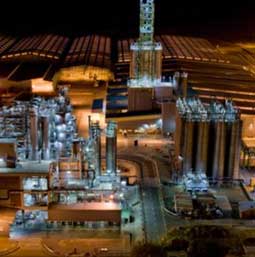 Meanwhile in other news, process technology provider Lummus Technology says it has been awarded a recent contract award from Numaligarh Refinery Ltd. (NRL) for a new 360 kilotonnes/year polypropylene (PP) unit using Novolen technology at NRL's refinery in Golaghat, Assam, India. Lummus' scope includes the technology license, basic design engineering, training, technical services and catalyst supply.
In 2021, NRL licensed Indmax FCC technology from Lummus and LC-FINING technology from Chevron Lummus Global, a joint venture between Chevron and Lummus.
"We are honoured to continue supporting NRL's business and are grateful for their confidence in Lummus' technologies," said Leon de Bruyn, President/CEO of Lummus Technology. "Novolen is currently the industry's most-licensed polypropylene technology throughout the world, including in India."

Lummus Novolen Technology licenses the Novolen PP technology and provides engineering, technical support and advisory services to the hydrocarbon processing industry. The Novolen portfolio includes NPM advanced process controls system, PPConnect digital data analysis platform and Lummus O3S operator training simulator.
(PRA)
---
Subscribe to Get the Latest Updates from PRA Please click here
©2022 Plastics and Rubber Asia. All rights reserved.

©2022 Plastics and Rubber Asia. All rights reserved.
Home
Terms & Conditions
Privacy Policy
Webmail
Site Map
About Us
SOCIAL MEDIA