Expansions: Indorama licenses PO unit to Binhua New Material; ECI/Repsol in licensing of EVA tech to Chinese firm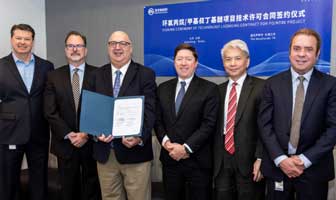 Thailand's integrated chemical company Indorama Ventures Public Company Limited (IVL) has signed a license agreement with Shandong Binhua New Material Co., Ltd. (Binhua), a subsidiary of Befar Group, a leading petroleum and chemical enterprise in China, to build, own and operate a propylene oxide (PO), t-Butanol (TBA) and t-Butyl methyl ether (MTBE) co-production unit.
Said to feature the world's only MTBE 'single-step' reaction technology, IVL's proprietary innovation, the project is part of the 'C3 and C4' comprehensive utilisation project in Shandong, China. It is one of the largest in the province, covering an area of over 1 million sq m.
"On completion, this project will be able to produce 600,000 tonnes of propylene, 800,000 tonnes of butane isomerisation, 150,000 tonnes of synthetic ammonia, 240,000 tonnes of propylene oxide and 742,000 tonnes of MTBE per year. With the lowest operational cost of all other propylene oxide technologies and close to 50 consecutive years of successful and safe operation, the license with IVL was selected because of its superiority, unique features, and competitiveness," said Liu Hongan, Vice President of Befar Group and General Manager of Shandong Binhua New Material [LC1] Co. Ltd.
Under the contract, IVL will provide a design package, technology, operational know-how and training to enable the construction and operation of a PO co-production with MTBE and TBA units for Binhua. The plant is part of a larger complex comprising propane dehydrogenation to propylene, butane isomerization, synthetic ammonia, and other installations.
Alastair Port, Executive President, Integrated Oxides and Derivatives (IOD), IVL, said, "IVL is honoured to be providing this important technology license, enabling the monetisation of Binhua's raw materials in Shandong Province with a world-class and cost-effective plant. Our technology uses 130 US patents and more than four decades of continuous development. This allows IVL to provide both the license, and owner/operator knowledge to deliver the quality and effective solutions a project of this scale requires."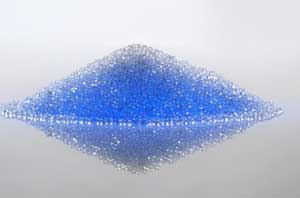 Meanwhile in other news, UK-based engineering firm ECI Group has signed two license agreements for Process Technology and Engineering Design with a client in China. The two lines will be capable of producing 50,000 tonnes/year of Ethylene Butyl Acrylate (EBA) and 100,000 tonnes/year of Ethylene Vinyl Acetate (EVA) respectively, with the ability to produce other associated high-pressure copolymers in the future.
The plants will be part of the client's refining and petrochemical integrated project, a mega complex to be located in the Province of Jiangsu. ECI Group will provide the technology, design, and training for the two lines, as well as support through commissioning, start-up, and production.
Spanish firm Repsol, the multi-energy company, is the technology partner of ECI Group and will provide its technical expertise on these kinds of plants and products. Repsol has several LDPE, EVA, and EBA plants in its industrial complexes in Spain and Portugal and has over 40 years of experience producing polymers in high-pressure facilities.
The plants will use high-pressure autoclave technology that has its roots in the heritage ICI process to manufacture of PE. ICI first created LDPE in the 1930s, and ICI partnered with ECI Group's subsidiary company Simon Carves over five decades to deliver over 67 operating reactor lines around the world. The ECI Group design offers significant improvements in the product range, reliability, and expandability to the original ICI technology, and is optimised to make use of modern materials, design techniques, standards, and industry best practices for construction, operation, and maintenance.
While the client declined to provide a comment citing project confidentiality, they noted that they had reviewed a number of technology options and made the decision to select ECI Group's autoclave technology for a number of important reasons including the unmatched product range, lower operating costs and the design built for future expansion of capacity and product development capabilities. They also recognised Repsol's reputation as a long-standing producer of high-quality products, and expressed their desire to work with both partners for a fruitful long-term cooperation.
"These agreements include the first EBA license and ECI's fourth high-pressure copolymer license in 12 months," said Joaquin Flores, President/CEO of ECI Group. "These achievements serve to establish ECI's position as the technology of choice for producers of high-pressure polyethylene. ECI Group is already recognised globally as the world's leading provider of engineering and technical services for high-pressure polyethylene facilities, having worked with every major current producer and licensor. Once again, we have been able to demonstrate the benefits Repsol's in-depth product knowledge and market reputation to further enhance ECI Group's established expertise. We look forward to a long and successful partnership with this well-established client who have made a great impression on us during our discussions with their level of integrity, vision and professionalism."
ECI Group comprises Engineers and Constructors International, Inc., headquartered in Baton Rouge, Louisiana, and Simon Carves Engineering Ltd., headquartered in Manchester, UK, as well as the International Technical Excellence Center (ITEC). With its history stretching back over 143 years to the formation of Simon Carves in 1878, ECI Group today provides specialist services and technology for the full lifecycle of polyolefins plants.
(PRA)
---
Subscribe to Get the Latest Updates from PRA Please click here
©2022 Plastics and Rubber Asia. All rights reserved.

©2022 Plastics and Rubber Asia. All rights reserved.
Home
Terms & Conditions
Privacy Policy
Webmail
Site Map
About Us
SOCIAL MEDIA