Graham acquires tooling company Kennedy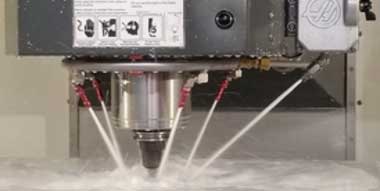 US extrusion machinery maker Graham Engineering Company (GEC) has acquired Kennedy Tool & Die, a precision manufacturer of moulds and tooling used in blow moulding, reaction-injection moulding, thermoforming and structural-foam moulding. Terms were not disclosed.
Graham says the acquisition of this skilled team of engineers, tool makers, and machinists will accelerate its ability to support customers throughout the life of their extrusion equipment.
"There are good mould and tooling suppliers and good extrusion machinery companies," observed David Schroeder, President/CEO of GEC. "Until now, however, we don't believe that anyone has bridged the gap between extrusion and the tooling and mould design required to make the finished product, nor the services required to maintain system performance over time.
"GEC continues to grow its commitment to supporting customers and their ever-changing needs by providing them a 'one-stop shop' and a partner to ensure performance over the life of their equipment," he continued.
"A critical step in achieving this goal is putting the right organisation together to meet those needs. The Kennedy team brings a deep understanding of precision moulds and tooling, and we are thrilled to have them join our company. Bringing together two industry leaders will significantly improve our ability to provide superior customer service and the highest quality products."
As a brand of GEC, the Kennedy operation will remain in Birdsboro, PA, providing essential contributions to GEC's aftermarket business. Reporting directly to David Schroeder, Kennedy co-owners Steve Kennedy and Scott Kroll will continue with the company as Director of Operations and Director of Business Development, respectively.
"Scott Kroll added: "This is just a logical step toward helping to meet the needs of an ever-changing marketplace. Together, we can provide more value to customers and simplify the extrusion machinery and tooling process."
The global standard in single-screw extrusion, Graham Engineering has more than 60 years of experience. It has provided machinery solutions in over 70 countries across many forms of extrusion. The company's solutions comprise standard and custom solutions spanning blow moulding, sheet, single-screw extruders, feed screws, extrusion systems, and specialised turnkey systems for automotive, industrial, construction, packaging, wire & cable, durable goods, graphics, and healthcare industries. GEC is headquartered in York, PA.
(PRA)
---
Subscribe to Get the Latest Updates from PRA Please click here
©2022 Plastics and Rubber Asia. All rights reserved.

©2022 Plastics and Rubber Asia. All rights reserved.
Home
Terms & Conditions
Privacy Policy
Webmail
Site Map
About Us
SOCIAL MEDIA