Tie-ups: Borouge links up with Jinhui and Plaspulp to expand recycled materials portfolio in Asia; LyondellBasell's licenses tech to Jiangsu Fenghai complex in China

Petrochemical firm Borouge says that it has tied up with Suzhou Jinhui Technology Materials Co., Ltd (Suzhou Jinhui) in China, as well as with Plaspulp Union Pte Ltd (Plaspulp Union) in Singapore, to advance its ambitions to become an end-to-end solutions provider of both virgin and recycled polyolefins.
With Plaspulp it is Borouge's first foray into the recycling marketplace in Southeast Asia, and Borouge is expected to establish more partnerships with other recycling companies in the coming months.
Borouge says that with the access to Plaspulp Union's mechanical recycling capabilities and products as well as by leveraging Suzhou Jinhui's mechanical recycling capabilities, will enable it to access recyclates and further develop and commercialise new packaging applications that incorporate recyclates, drive sustainability and meet the rising market demand for circular packaging.
"This strategic partnership is a significant milestone for Borouge in its commitment and efforts towards a zero waste plastics economy," said Eddie Wang, Senior Vice President, Asia North, Borouge. "In line with China's regulations on the phased restrictions on single-use plastics in the country, developing circular solutions continues to be a priority for Borouge to support business needs and to address environmental concerns."
Borouge has already successfully piloted the use of recyclates, in applications such as courier bags and detergent packaging in its key markets, without compromising on the quality and performance of the end applications.
Borouge is also working to develop new disruptive packaging designs that enhance the conventional design and functionality to promote re-use and recycling efficiencies, as well as mono-material solutions for easier recyclability. Borouge has successfully created a diverse range of mono-material solutions for packaging application meant for everyday use, such as rice bags, food packaging, lamitubes for toothpaste packaging and pet food packaging. The company has also recently introduced Bornewables, a range of premium circular products produced by Borealis, to its customers.
Borouge is expected to establish several more partnerships with other recycling companies in the coming months to expand the volume of recyclates in its portfolio, and co-develop innovative new solutions for packaging applications.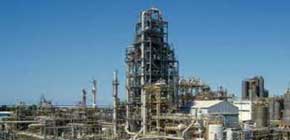 Meanwhile in other news, LyondellBasell, the world's largest licensor of polyolefin technologies, says that Jiangsu Fenghai High-tech Materials Co., will use the LyondellBasell Spheripol and Hostalen Advanced Cascade Process (Hostalen ACP) technology for its new facility.
The process technology will be used for a 400 kilotonnes/year Spheripol and 300 kilotonnes/year Hostalen ACP plant, to be built in Lianyungang, Jiangsu, P.R. China.
"We are delighted that Jiangsu Fenghai has awarded LyondellBasell these substantial licenses for their first polyolefin project," said Neil Nadalin, Director of Licensing at LyondellBasell. Nadalin added: "Jiangsu Fenghai's technology selection will enable them to produce benchmark polypropylene (PP) and high-density polyethylene (HDPE) products using LyondellBasell's Spheripol and Hostalen ACP low pressure processes. These products continue to be in high demand in China today."
Zhao Zanli, General Manager of Jiangsu Fenghai said, "The choice of reliable, robust and proven technology for producing renowned polyolefin resins was key when selecting LyondellBasell as the licensor for our polyolefin complex. Selecting technology from an organization, which in addition to licensing technology experience, also has in-house operational know-how and deep market insights, gives us the confidence needed to focus on the overall implementation of the project."
Spheripol technology is the leading polypropylene (PP) process technology with more than 30 million tonnes of licensed capacity. The latest fifth generation Spheripol technology includes process improvements that further maximise operational efficiency. The plant will commence operations using Avant ZN catalyst.
The Hostalen ACP process technology manufactures high performance, multi-modal HDPE resins with an industry-leading stiffness/toughness balance, impact resistance, high stress cracking resistance and process advantages used in pressure pipe, film and blow moulding applications. The Hostalen ACP plant will commence operations using Avant Z501 and Avant Z509-1 catalysts to produce a full range of multi-modal HDPE products.
(PRA)
---
Subscribe to Get the Latest Updates from PRA Please click here
©2021 Plastics and Rubber Asia. All rights reserved.

©2020 Plastics and Rubber Asia. All rights reserved.
Home
Terms & Conditions
Privacy Policy
Webmail
Site Map
About Us
SOCIAL MEDIA