Expansions: Repsol to invest EUR657 mn for PP/PEL capacities; Denka expands facility for MS resin in Singapore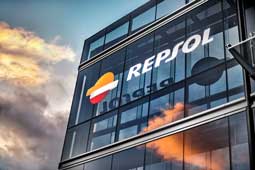 Spanish materials firm Repsol says it will build two polymer materials plants at its Sines Industrial Complex (Portugal), representing the largest industrial investment in Portugal in the last ten years, at EUR657 million. The project includes a linear polyethylene (PEL) plant and a polypropylene (PP) plant, each with a capacity of 300,000 tonnes/year. The new materials produced are 100% recyclable, like the rest of Repsol's polyolefins, and can be used in the pharmaceutical, automotive and food industries. The facilities will be operational in 2025 and will be the first of their kind to be installed on the Iberian Peninsula.
Located in a privileged location, the Sines Industrial Complex will also have new logistics facilities, incorporating the possibility of using rail transport. This will improve the connection with the European market and reduce the carbon footprint of product transportation.
Repsol's Industrial Complex in Tarragona is the largest petrochemical hub in Spain and, among the many types of polymers produced there, the range of highly specialised products for the automotive sector, such as high impact-resistance polymers, stands out. The Puertollano Industrial Complex, also a benchmark in the production of materials of circular origin, has recently announced the construction of a new polyurethane recycling plant, and the A Coruña Industrial Complex began operations at a new polymer-grade propylene unit last April.
The new investment project has been designed to accompany Repsol's goals of being a net zero emissions company by 2050 and is aligned with the Paris Agreement. The Portuguese government has considered this investment of National Interest and has granted tax incentives worth up to EUR63 million.
According to Josu Jon Imaz, Repsol's CEO, "This investment demonstrates Repsol's commitment to its industrial complex in Portugal. The company is supporting industrial development that enables the energy transition while creating wealth and quality employment."
During the construction phase, an average of 550 direct and indirect jobs are expected to be generated, with a peak of more than 1,000 people. Once in operation, the net increase in personnel will be approximately 75 direct jobs and about 300 indirect jobs.
Repsol's 2021-2025 Strategic Plan envisages a total investment of EUR18.3 billion between 2021 and 2025 and include numerous projects to evolve its industrial area, which is already highly competitive, holding leading position in Europe.
Repsol adds it is already transforming all its industrial complexes into multi-energy hubs, equipping them with the latest technologies that enable them to decarbonise their processes by improving energy efficiency, promoting the circular economy, producing renewable hydrogen and increasing the use and capture of CO2.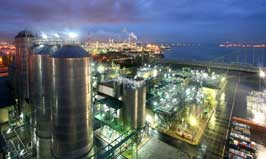 In other news, Denka Singapore Private Limited (DSPL), a Singaporean consolidated subsidiary of Japanese materials firm Denka Company, has completed construction of production facility to boost production of MS resin (Methyl Methacrylate-Styrene Copolymer: a copolymer material comprising styrene and methyl methacrylate) at its Seraya Plant. The facility entered operation recently. This will double Denka's annual production capacity of MS resin from approx. 70,000 tonnes to approx.140,000 tonnes, continuing to addressing the rise in demand. Denka revamped the polystyrene production facility with an investment cost of approx. 2.7 billion yen.
Having high-level transparency and low-level moisture absorbency, MS resin features high-level dimensional stability. In addition to optical applications of the material as light guide plates for the backlights of LCD TVs and PC monitors, it is also used for non-optical applications for products such as cosmetics containers, needs for which are growing significantly, especially in China, among other Asian countries. In response to growing needs for energy-saving TVs and monitors with larger displays and narrower frames and cosmetics containers of higher quality, Denka decided to boost production capacity by renovating the production facility of general-purpose polystyrene in September 2019.
Denka's Polymer Solutions category has focused on the high functional/high-value added styrene functional resin such as MS resin, whose production capacity has just been boosted, SBC resin (CLEAREN) that are used in shrink labels and such like and heat resistance modifier (DENKAIP) that are used for automotive interior and exterior materials.
MS resin features high-level dimensional stability attributable to the material having low-level moisture absorbency, low specific gravity and mouldability and many other qualitative advantages.
Denka adds that its base in Singapore boasts the technologies to reliably produce high functional resin products that feature low contamination and exterior, by leveraging precision polymerisation technologies at its plant equipped with a continuous production process. By doing so, it has been facilitating the differentiation of both its production technologies and its products from those of other companies and earning high marks from users in Japan and overseas.
(PRA)
---
Subscribe to Get the Latest Updates from PRA Please click here
©2021 Plastics and Rubber Asia. All rights reserved.

©2020 Plastics and Rubber Asia. All rights reserved.
Home
Terms & Conditions
Privacy Policy
Webmail
Site Map
About Us
SOCIAL MEDIA