Expansions: Penn Color to explore Asian opportunities; Röhm to build 25 k/tonne MMA plant on US Gulf Coast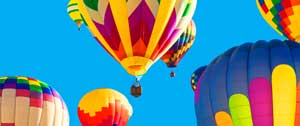 US masterbatch firm Penn Color Inc plans to increase its presence in Asia. The Asia plan follows Penn Color's 2019 expansion in Venray, Netherlands, which added capabilities with engineering plastics colour and additive masterbatches as well as high-end specialty coatings.
The decision to expand to Asia is, thus, based on its strategy to support global customers around the world, and bring the "Penn Color experience" and Penn Color products to the region.
"We are committed to extending our global footprint in Asia," says Kevin Putman Jr., President. "That means investing in the people, products, and technologies that will support the companies driving growth in the Asia Pacific region."
"Our responsiveness is what sets us apart," says Putman. "In Europe, we invested in our customer's future, ahead of their needs. The situation is similar in Southeast Asia and China, where we see opportunities to use our unique capabilities to help customers get to market faster."
The plan includes several locations in Asia, with resources and capabilities in sales, marketing, customer support, manufacturing, R&D and product design.
Penn Color is a privately owned, supplier of colour concentrates and dispersions, with expertise in material science and world class manufacturing capabilities.
The liquid dairy market is an illustration of how Penn Color develops technology to solve specific challenges. Pennaholt provides high opacity, high whiteness masterbatch solutions for maximum shelf life and shelf appeal, with low/no TiO2 content.
Another example is Penn Color's penneffex line of color and special effects, formulated for mono and multi-layer PET packaging. The company also supplies functional additives which add UV light protection to building & construction materials, light blocking abilities to packaging, light & oxygen barriers to dairy bottles, scratch resistance to surfaces, and many other applications, for customers around the world.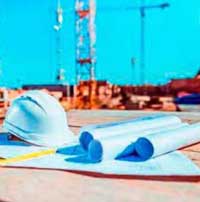 In other news, German methacrylate maker Röhm says it has started detail engineering and construction of a new production plant for MMA in Bay City (Texas/US). The final budget for construction has now been approved by the Supervisory Board. The plant will be the first of its kind to implement the newly developed LiMA technology on a large industrial scale. Röhm expects mechanical completion in 2023. The new plant will have a production volume of 250,000 tonnes and create 70 direct jobs.
The plant will be built on the site of OQ Chemicals. Following the signature of the Memorandum of Understanding with Röhm in February 2021, OQ is actively engaged in engineering for construction of additional aldehydes capacities and site services required to support the investment by Röhm.
The EPC contract has already been awarded to consulting and engineering company Wood that will deliver engineering, procurement and construction (EPC) services for the project and the teams start immediately with their engineering work.
Compared to other MMA processes, the LiMA technology is said to have "the clear advantage of cost leadership in operation". The technology enables a high yield with low energy consumption and reduced wastewater volumes, adds Röhm.
"The LiMA project significantly strengthens Röhm's position in the MMA market", says Ron Ayles, Managing Partner at the financial sponsor Advent International. "At the same time, this groundbreaking technology sets new standards for using resources efficiently and for making notable reductions in its environmental impact."
Methacrylate monomers and their derivatives are important precursors used in the automotive and construction industries. The acronym LiMA reflects the ambition of Röhm: LiMA stands for 'Leading in Methacrylates'.
Röhm has 3,500 employees and 15 production sites worldwide, with branches in Germany, China, the US, Russia, and South Africa.
(PRA)
---
Subscribe to Get the Latest Updates from PRA Please click here
©2021 Plastics and Rubber Asia. All rights reserved.

©2020 Plastics and Rubber Asia. All rights reserved.
Home
Terms & Conditions
Privacy Policy
Webmail
Site Map
About Us
SOCIAL MEDIA